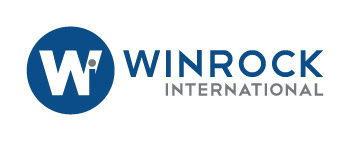 Request for Proposal
WINROCK INTERNATIONAL is a non-profit organization that works with people around the world to empower the disadvantaged, increase economic opportunity and sustain natural resources. Winrock has been implementing four-year Ashshash: For Men and Women Who Have Escaped Trafficking project funded by the Swiss Agency for Development and Cooperation (SDC).
Ashshash: For Men and Women Who Have Escaped Trafficking will focus on services and activities to achieve two outcomes:
Men and women who have escaped trafficking improve their social and economic well-being by using services for reintegration; and
Institutions are made more accountable and effective in providing services beneficial to men and women who have escaped trafficking.
Last Date of Receiving Proposal: March 7, 2021 by 5:00 p.m.
For detailed Request for Proposal (RFP) for Legal Services Provider (LSP), Please Download file from following link (click here)
Interested organizations are requested to submit their proposal with all necessary documents no later than 5:00 p.m. of March 7, 2021. Please send a soft copy (electronic) of entire package of your application and proposal to wi.ashshash@winrock.org and courier 3 (three) hard copies of these to the following address:

Badal Golder
Ashshash, Winrock International
House # 2 (First Floor), Road # 23/A, Gulshan 1
Dhaka 1212, Bangladesh
The proposal must be presented in English. Winrock International reserves the right to accept or reject any or all proposals without assigning any reason what so ever.
Any form of solicitation to influence the process would lead to disqualification of the respective organization.