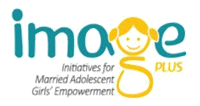 Terms of Reference (ToR)
END-LINE EVALUATION of
Initiatives for Married Adolescent Girls' Empowerment (IMAGE) Plus Project
[Ref: Activity 29494]
Background and Context
Introduction
Terre des Hommes Netherlands (TdH NL) is an international development organization based in the Netherlands and registered with the Government of Bangladesh with NGO Affairs Bureau. TdH NL is a child rights-based organization and works to prevent child exploitation, remove children from exploitative situations and to ensure these children's development in a safe environment. TdH NL also works in other thematic areas that include child labor; commercial sexual exploitation of children; child trafficking and migration; child abuse/SRHR; and emergency relief, please refer to website: www.terredeshommes.nl In Bangladesh, TdH NL works to prevent child exploitation in collaboration with government, development partners, NGOs and networks. IMAGE Plus is one of the flagship projects of TdH NL and its strategic partner of this project RedOrange Media and Communications. The project is directly being implemented by the organization under the child abuse/SRHR program of TdH NL. This project is working for the empowerment of early married girls (EMGs) in Bangladesh. The project span is from December 2016 to December 2020. TdH NL on behalf of the Steering Committee of the project is going to conduct an End-line Evaluation of the IMAGE Plus project. The objective of the evaluation is to measure the achievements and impact of the project.
Brief Description of IMAGE Plus Project
IMAGE Plus, an initiative by TdH NL and RedOrange Media and Communications, intended to work for social and behavioral change of people to improve the lives of EMGs in Bangladesh. The main goal of the project is to ensure a dignified life for EMGs, in which they can realize their human rights and potential. The other target audiences are their spouses, their families particularly mothers-in-law, the communities, and the society they live in. The project is working in the 6 unions under 6 Upazilas in 3 northern districts of Bangladesh, reaching to 9000 EMGs with SRHR (including Mother and Child Health Care, Family Planning, and Nutrition), Gender based Violence, Education and income generating activities (IGA) as thematic areas.
The project is funded by the Embassy of the Kingdom of the Netherlands in Bangladesh and jointly implemented by Terre des Hommes Netherlands as the lead, with RedOrange Media and Communications as strategic partner; and SKS Foundation, Pollisree, and Tdh Foundation as the implementing partners. For more information, please visit the website: www.marriedstillachild.org
Click here to download the detail TOR
Click here to download the Annex: End Line Evaluation Report Outline