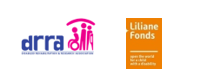 Call for EoI
for
'Consultant for Child Protection Project'
BACKGROUND

DRRA is working with children and youth, especially the most vulnerable: children & youth with disabilities. As per child safeguard policy, DRRA always consider keeping provisions of activities of regarding Child and youth with Disabilities Safeguarding issue in existing and future projects. Through this project, DRRA is aiming to enhance the capacity of Staffs of all the site offices of Bangladesh to strengthen the policy and practice in full force along with partner organizations staffs of project areas and the adjacent stakeholders.
PROGRAM OVERVIEW
Disabled Rehabilitation and Research Association (DRRA), Bangladesh & Cameroon Baptist Convention Health Services (CBCHS), Cameroon jointly implementing a project funded by Liliane Foundation (LF), Netherlands aimed to introduce Inclusive child safeguarding and protection through DRRA implementation partners.
Outcome
DRRA and their respective partner organizations have Inclusive child safeguarding and protection initiatives to meet the National and international slandered of safeguarding to effectively protect the children and youth with disabilities from abuse.
Result
The capacities building of the DRRA LPOs network for prevention, identification and reporting on child /child with disabilities abuse within their own ground and in the society.
Children, youth and communities are aware on how to protect children with disabilities from abuse and social discrimination.
 APPLICATION PROCESS
The Expression of Interest (EOI) should include:
Letter of interest
Detailed proposal based on the ToR provided that includes a clear description of the intended scope and methods to be used, work plan and ethical standards to be followed and a detailed timeline;
Profile of the consultant individual/firm highlighting relevant experience in undertaking similar assignment
Detailed CV
References: Names and contact details of two organizations for which similar work has been conducted in the last two years; and
Proposed budget and fees (Financial proposal)
Detailed budget for this assignment which must be inclusive of tax and VAT
Working hours with delivery times.
Interested individuals/consulting firm are requested to submit their Expression of Interest (EoI) electronically to the following address recruitment@drra-bd.org on or before 18th September 2021 by 16:00hrs. The email subject should contain the following Consultant – Strengthening Child Protection and Safeguarding Systems at SPO and PO Level.
For Hard copy submission: submit your proposal in a sealed envelope mentioning Consultant – Strengthening Child Protection and Safeguarding Systems at SPO and PO Level on or before 18th September 2021 by 16:00hrs to Address: House 2/5, Road: 1, Shyamoli, Dhaka 1207 on or before 18th September 2021.
Click Here to download the detail ToR