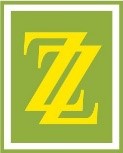 Job Announcement
Zaber & Zubair Fabrics Ltd. is the largest textile manufacturing company in South East Asia. We are the most reliable non denim apparel-textile house in Bangladesh, having won the Highest Exporter's Trophy from the Government of Bangladesh for 11 consecutive years for enviable efficiency.
It, the flagship of Noman Group incorporated in 1997 with a mission to grow up as an internationally recognized home and fashion textile manufacturing company. Factories are available for spinning, weaving, processing, washing, dyeing, printing and stitching with a fully equipped R&D, dyes and chemical laboratory, QA and accessories' supply chain
General Manager – Sales & Marketing
Department: Sales & Marketing
Job Location: Corporate Office Gulshan 2, Dhaka.
Responsibilities:
Achieve the sales targets as per company's sales objectives
Develop new customers by identifying new business opportunities & prospects
Retain customers by ensuring better support
Develop the sales team and help them achieve their respective sales targets
Follow up the payments from various customers as per the agreed payment time
To prepare sales MIS report & to present it to the management for periodic review and necessary action
Co-ordinate with R&D department for new products & designs to be shown to customers regularly for enhancing sales
Study the competitors & various market activities for keeping abreast with market trends
Attend trade exhibitions, conferences & seminars to develop new contacts
Review the sales performance periodically
Conduct market research to identify selling possibilities and evaluate customer needs
Ensure availability of stocks by coordinating with the production department regularly
Meet customers on regular basis to ensure better support
Handle the customers complaints, objections on quality & delivery
Collaborate with the team members to achieve better sales results
Gather relevant feedback from the customers/ prospects & share with the internal team members for action & decision
Pre-requisites to apply:
Minimum 12 to 15 years of experience in Sales & Marketing is mandatory in textile denim / non denim of local and foreign fabric manufacturing industry in which a minimum 02 years of vast experience in relevant position is required.
Minimum graduate in any discipline is required but post graduate with excellent academic record is preferred.
Clear knowledge on fabric production & processing.
Excellent analytical and communication skill.
Candidate should be proactive & result driven.
Must be able to grasp easily complicated issues & communicate and solve in shortest possible time.
Excellent skills in management, organizing, planning with a strong result orientation.
Possessing positive attitude in managing & leading large team.
Cross functional orientation.
Salary: Attractive salary package and benefits will be offered to the deserving candidates. Based on experience, higher position may be offered.
Apply Instruction:
If you think you are competent enough and interested for the job, requested to send your CV to career@znzfab.com mentioning the position in the subject line by November 15, 2019.
Or
For further detail about the company please visit: www.znzfashion.com
Zaber & Zubair Fabrics Ltd. is an equal employment opportunity provider.