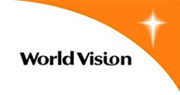 Hiring Consulting Firm
To Develop SoP for Private Sector Emergency Operation Centre and Private Sector Emergency Response Team
World Vision Bangladesh (WVB) is hereby inviting Request for Proposal (RFP) from the experienced consulting Firm for "To Develop SoP for Private Sector Emergency Operation Centre and Private Sector Emergency Response Team".
General RFP Guidelines and Instructions:
RFP Name:

"PEOC PERT_ SUPER Project"

RFP Reference:

WVB-SCM-RFP-0012-09/21

RFP document collection:

Proposal submission:

Separate Technical and Financial proposals shall be sent directly through email  in PDF format to: wvb_scm@wvi.org

Maximum file size: 20MB. If mail returned due to over file size, please split the file and send in separate email.
RFP reference "PEOC PERT_ SUPER Project" Shall be mentioned in subject line.

Deadline for the submission of proposals:

Proposals shall be submitted On or before 19 June, 2021  within 4.00 P.M

Procurement Focal Point:

Md. Ziaul Islam, Sourcing Co-ordinator, E-mail: ziaul_islam@wvi.org, World Vision Bangladesh

WVB Contact regarding Technical Specification:

Md Forhad Hossain, Project Manager-SUPER Project
Urban Coordination Office, World Vision Bangladesh
Cell Phone: 01732931790, Email: forhad_hossain@wvi.org
WVB reserves the right to accept or reject any or all the proposals in full or part with or without assigning any reason whatsoever.