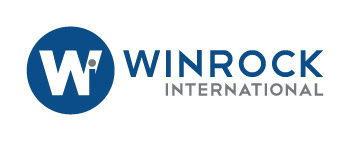 Job Advertisement
Organization: Winrock International
Project Name: SAFETI Project
Name of position: MEL Data Enumerator
No. of Vacancies: 13
Background of Project
WINROCK INTERNATIONAL is a non-profit organization that works with people around the world empower the disadvantaged, increase economic opportunity and sustain natural resources. Winrock was awarded the Safe Aqua Farming for Economic and Trade Improvement (SAFETI) project with presence in Dhaka and Khulna, Bagerhat, Satkhira, Cox's Bazar and Jashore districts under Khulna and Chattogram Division.
SAFETI is being implemented with objectives of achieving the following results through different interrelated components/activities mentioned in the project proposal:
Increase agricultural productivity by improving production and management of hatcheries and farm in the shrimp and prawn value chain to contribute to both improved food quality and safety, as well as to improved livelihood and environmental sustainability in the Bangladeshi prawn and shrimp industry.
Expand trade of agricultural products by improving handling and sanitary controls, reducing unnecessary layers in the value chain, promoting extension services, and building the capacity of trade associations and government trade promotion bureaus.
JOB BRIEF
The Safe Aquafarming for Economic and Trade Improvement (SAFETI) Project is looking for 13 Monitoring Evaluation and Learning (MEL) Data Enumerators for work paid on a daily basis. The contract will be from mid-of January to the end of March 2021, for a maximum of 52 days for each of the enumerators within the contract period.
Terms of Reference of the MEL Data Enumerator
Under the guidance of SAFETI's MEL Program Manager, the MEL Data Enumerators will undertake the following activities.
Provide support to conduct annual production and market actor monitoring surveys and collect data of the farmers and market actors from selected in the Bagerhat, Satkhira and Khulna Districts, using the mobile data collection tool "Survey123".
Travel to selected locations of the project's working areas and conduct in-person interviews with SAFETI-registered farmers, as well as market actors including input traders, depot holders, PL traders, BT shrimp PL nursery owners/technicians, and any other persons as required.
Record responses from the above described interview with the mobile data collection tool correctly, review and recheck records and submit data according to an agreed-upon process.
Understand and follow the necessary protective measures to minimize the risk of COVID-19 infection while traveling and working and conducting the in-person interviews.
Provide support to the MEL Team and other designated project staff to clean and finalize the database by removing entry errors, gaps and inconsistencies.
Maintain communication with MEL Team to complete the assigned work on time and report any observed issues or concerns as specified by the MEL Program Manager.
Maintain and submit the timesheets in accordance with the project's administrative procedures.
Qualification
A minimum of a bachelor's degree in related field; extensive relevant work experience may substitute for the lack of a degree.
Good knowledge and experience using data-collection tools developed for android platforms in both online and offline modes.
Sound knowledge and experience with data collection methods, processes, procedures and norms.
Previous experience with similar data collection process is preferred.
Good understanding on use and maintenance of android device/smartphone/tab.
SELECTION PROCESS
Applications with incomplete information will not be considered.
Only candidates the stated qualifications, skills and experience will be shortlisted and called for interviews.
Candidates must bring a personal android device/smartphone/tab for using during the interview.
A practical test will be held on app-based data collection process to evaluate candidate's skills in data collection.
An oral interview will be conducted following the practical test.
Candidates will be selected based on the ranking of their scores obtained in practical test and oral interview.
WORK SUPERVISION
The MEL Data Enumerator will work under the supervision of MEL Coordinator and Officers and overall guidance of the MEL Program Manager.
Application deadline: Applicants may submit their current resume/CV through completing a Pre-application Assessment (click here) by January 7, 2021.
Winrock International is an equal opportunity and affirmative action employer. Decision of Winrock International is final in selecting the candidate for the position.