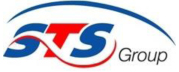 Career Opportunity as
Sr. Plumbing Engineer
STS Group, the owners of Apollo Hospital Dhaka, International School Dhaka (ISD) and DPS-STS School Dhaka is setting up a 350 bed international standard multi – specialty tertiary care hospital at Chittagong. We are looking for Plumbing Engineer for STS CHITTAGONG HOSPITAL who will be stationed at the STS Chittagong Hospital in Chittagong.
Area of Work:
1. Internal & External Plumbing 2. WWTP 3. WTP & RO System 4. Fire Fighting Works 5. Fire Suppression System. 6. Rain Water Harvesting 7. Heat Pump/ Boiler
Key Responsibilities:
Study the agreements with contractors, drawings, specifications, BOQ etc., and be well aware of the expectations from vendors.
Take charge of all construction activities as referred in the scope of works above, or as assigned by the Construction Manager/ Engineer In Charge. Keep the Construction Manager/ Engineer In charge informed and upto date on all site activities.
Plan weekly and daily project activities in consequence with the overall project schedule and keep the concerned personnel informed of the same.
Participate in site coordination meetings and coordinate with other team members.
Receive the GFCs (Good for Construction Drawings) and ensure proper filing and safekeeping thereof ensure marking / removal of superseded drawings. Do the quality inspection during delivery of materials.
Supervise & Coordinate the daily works done for quality and timeliness; ensure adoption of proper work procedures by the concerned contractors.
Keep a keen eye on safety aspects and their proper follow-up by the concerned contractors.
Assist the Billing Engineer, in measurements and checking of contractor's bills. In the absence of designated Billing Engineer, perform that additional role also.
Ability to follow verbal and or written instructions and work under pressure and handle stressful situations & meet deadlines.
Educational Qualifications/Experience:
B.Sc. in Mechanical Engineering from recognized/ reputed Public Engineering Institute/ University.
8-10 year experience in the PHE (Plumbing & Sanitary) work execution, testing & commissioning and coordination between Services, ID, Civil & Structural works.
Interested candidates are requested to email their CV's with specific subject and expected salary to: career@stsgroupbd.com within August 25, 2019.