A unique opportunity for ambitious ICT professionals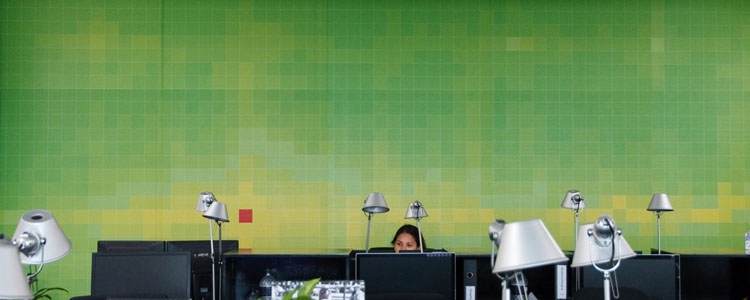 About SoftwarePeople
Established as a Danish joint venture in 2005 in Dhaka, SoftwarePeople is an ambitious company which values talent, expertise and motivation above all. SoftwarePeople represents a unique opportunity to work with the latest technology in a truly global environment, where our prime goal is to create innovative solutions for demanding international clients.
It is one of the few companies in Bangladesh to provide avenues to work on all areas of the software development life cycle – spanning from product design to development to quality assurance to deployment & support – for products used by renowned international brands.
Two times BDJOBS best employer of the year award winner - we offer some of the best benefits available in the Software industry today. If you haven't worked at SoftwarePeople - you probably don't know what fun at work truly means. Visit our facebook page for a glimpse of it: www.facebook.com/softwarepeoplewpp
We are seeking suitable candidates for the following position for our Bangladesh operations:
Position: Senior Product Support Specialist
The product support specialist will be working closely with our team in Austin to provide first level support for our product suite.
Roles & Responsibilities
Provide first level support to end users on a variety of issues through different channels
Investigate, identify and resolve problems that are within the scope and also collaborate with development teams to resolve issues that need their involvement
Analyze severity of issue, prioritize and pursue relevant personnel within the organization to ensure quick resolution and assure customer satisfaction
Grab a thorough understanding of the product modules and underlying business values
Create detailed bug report from customer tickets
Investigate issues to report specific reproducing steps to help development teams in dealing with the solution of the problem
Follow up with product management team and clients with status of specific issues
Clarify end users on functionalities and suggest alternate ways to get the work done if something is not responding as expected
Participate on feature release demo for global audience
Formulate periodic issue reports and share with relevant stakeholders to influence decisions on problem resolution
Co-ordinate with cross border support team to manage issue handling
Continuously focus on improving client satisfaction by improving the support process
Help QA team with execution of tests according to test cases
Qualifications
Eligibility
Must be willing to work in different shifts
A relevant bachelor's or master's degree from a reputed university
Fluency in written and spoken English and must have efficient communication skill
Should be caring & passionate about helping out our end users
Candidate should be a structured person with strong analytical skills
Candidate should be able to multi-task and work with a sense of urgency
Work Experience
Must have 2 to 3 years of experience work in the relevant field
Very good knowledge with Zendesk or other such ticketing system would be great
How to Apply

If you feel you have the qualities required for the role, please send your resume along with a recent photograph to sp.jobs@wunderman.com before 15th February 2019. Only applications received by e-mail will be taken into consideration. We are an equal opportunity employer. Any form of solicitation would result in immediate and automatic disqualification of candidature.

Please clearly mention the position in the subject line when applying.