A unique opportunity for ambitious ICT professionals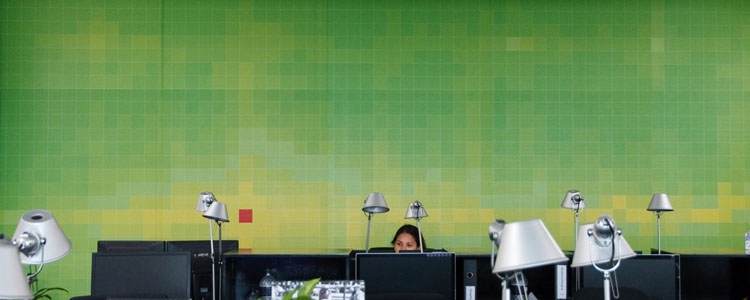 About SoftwarePeople
Established as a Danish joint venture in 2005 in Dhaka, SoftwarePeople is an ambitious company which values talent, expertise and motivation above all. SoftwarePeople represents a unique opportunity to work with the latest technology in a truly global environment, where our prime goal is to create innovative solutions for demanding international clients.
It is one of the few companies in Bangladesh to provide avenues to work on all areas of the software development life cycle – spanning from product design to development to quality assurance to deployment & support – for products used by renowned international brands.
Two times BDJOBS best employer of the year award winner - we offer some of the best benefits available in the Software industry today. If you haven't worked for SoftwarePeople - you probably don't know what fun at work truly means. Visit our facebook page for a glimpse of it: www.facebook.com/softwarepeoplewpp
We are seeking suitable candidates for the following position for our Bangladesh operations:
Position: Operations Engineer
The operations team in Dhaka is in charge of maintaining the hosting environment and related infrastructure for all of our products. The hosting environment spans across Amazon Web Services and our data centers in Copenhagen and Dhaka. Work is generally planned in accordance with Product/Operations Management in Denmark.
Roles & Responsibilities
Configure and maintain Amazon Web Services.
Configure and maintain Windows/Linux Servers, database servers (MS SQL, MySQL and MongoDB).
Implement backup strategy of servers, databases and files
Test disaster recovery system
Work in a very structured manner and follow rigid processes and document their progress
Check the health of overall infrastructure by running daily, weekly and monthly checklists and fix any issues that are found from the diagnostics
Monitor the production environment for any production issues and alerts using the monitoring system and take appropriate actions
Continuously try to bring in ideas for overall system improvement
Deploying new releases in our production environment in private hosting and/or Amazon Web Service
Take part in 24/7 phone support to be on the first point of contact of urgent issue reporting by the stakeholders
Troubleshoot and resolve production issues around the clock
Keep all servers up to date according to policy, across Test, Staging, UAT and production environments
Work tightly with the development teams building the application
Qualifications
Eligibility
A bachelor's degree in Computer Science/Engineering/Applied Physics, Electronics & Communication Engineering from a reputed institution
Must be flexible to work in rotation of shifts between 9 AM to 10 PM
Fluency in written and spoken English and effective communication skill
Should be prepared to travel abroad for working closely with onshore team
Work Experience
A 2 - 3 years of relevant work experience in operations team in a software company and/or ISP
Working knowledge of Amazon Web Services (AWS), Linux server, Windows server 2008/2012 and Microsoft Internet Information Services (IIS).
Working knowledge of Zabbix or other monitoring systems.
Experience with Load Balancer (HAproxy), VMware ESX, CentOS and MongoDB is a plus
Basic knowledge of hosting MS SQL/MySQL server, basic SQL and performance tuning and troubleshooting is preferable
Working knowledge of Drupal and Wordpress administration would be a plus
Knowledge of Jenkins and Puppet or any CICD tools would be a big plus
Knowledge of Python and PowerShell would be a plus
What we have to offer
Competitive salary & benefit package
Friendly, informal and fun working environment (visit our facebook page for a glimpse: http://www.facebook.com/softwarepeoplewpp)
Dine in lunch facility with snacks and beverages throughout the day
Entertainment & recreational facilities e.g. Xbox, TV lounge, round the year gaming/creativity competitions and outings
Opportunity to grow in different specializations such as test automation, development process engineering, requirement engineering, product management etc.
Above all, a great opportunity to learn from and work in a truly Agile and international work environment
How to Apply

If you feel you have the qualities required for the role, please send your resume along with a recent photograph to sp.jobs@wunderman.com before 15th February 2019. Only applications received by e-mail will be taken into consideration. We are an equal opportunity employer. Any form of solicitation would result in immediate and automatic disqualification of candidature.

Please clearly mention the position in the subject line when applying.