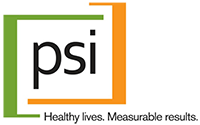 Population Services International (PSI) – Bangladesh
Invitation to Bid
Reference: ITB Number_AUHC-PSI-2020-003
Yearly audited financial statements
Population Services International (PSI) is a leading global health organization with programs targeting malaria, child survival, HIV and reproductive health. Working in partnership within the public and private sectors, and harnessing the power of the markets, PSI focuses on achieving measurable health impact in more than 50 countries worldwide. For over 40 years, PSI has provided life-saving products, clinical services and behavior change communications that empower the world's most vulnerable populations to lead healthier lives.
In Bangladesh PSI together with key international partner Chemonics International, is implementing a project titled The Advancing Universal Health Coverage (AUHC), is a USAID funded health initiative to assist the goals of the Government of Bangladesh to significantly expand access to safe, affordable and quality health services, for five years.
PSI's world headquarters are in Washington, D.C., with global presence in 50 countries and a European office in Amsterdam. PSI's major donors include the governments of the United States, United Kingdom, Germany and the Netherlands, the Global Fund, United Nations agencies, private foundations, corporations and individuals.
Please visit our web site (www.psi.org) for additional background information about PSI, including a description of our major program areas and a list of the countries in which we operate.
| | |
| --- | --- |
| Issue Date: | October 25, 2020 |
| Closing Date: | November 05, 2020 (No Later than 04:00 PM) |
| Reference No: | ITB Number_AUHC-PSI-2020-003 |
| Funded by: | United States Agency for International Development (USAID) |
| Point of Contact: | Shaikh Shahinur Islam, sislam@psi.org |
Whistleblower Policy
Population Services International (PSI) is committed to operating with integrity and in full compliance with all applicable laws, regulations, and policies. Any PSI employee or partner or vendor with concerns of any kind fraud, waste, discrimination or stemming from possible noncompliance or irregularities may report it or contact PSI anonymously and without fear of retaliation anonymously 24 hours a day at Ethics Point which is a secure website http://psi.ethicspoint.com/