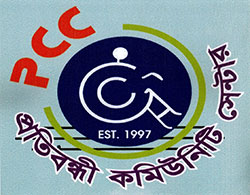 REQUEST FOR PROPOSAL
FOR
CONSULTANCY TO FORMULATE NEW POLICY
Date: May 04, 2021                                                                                          Tender No: 002
Dear Valued Consultant / Consultancy Firm,
PCC is inviting the interested Potential Consultant/Consultancy firms (National or International) to submit their proposal in their Organizational letter head Pad for "Consultancy to formulate  policy for PCC that supported by Transform Aid International (TAI).
SL#

Description of Service

Unit of Measure Qty.

Unit Price

Total Price

1

Develop new policy

Package

05

Total Price including VAT & Tax
Note: Please mention currency of the price in BDT.
Name of the policy to be formulated: 
Prevention of Sexual Exploitation, Abuse and Harassment (PSEAH) policy (new)
Whistle-Blower policy (new)
Counter terrorism policy (new)
Human Rights policy  (new)
Anti Corruption policy (new)
 Evaluation Criteria: Consultant/Consultancy Firm will be evaluated based on the submitted proposals/EOI as per attached TOR for developing policies. Top 3 scorer through evaluation of EOI will be selected for oral interview and based on result of oral interview/presentation the consultant/consultancy firm will be selected for this consultancy work. PCC is not bound to provide the selection justification to any tenderer.  Interested Consultant/Consultancy Firms are encouraged to submit EOI/proposal through following guidelines:
Last date of submission of Proposal: On or before 9 May 2021 by 5.00 PM.
Lead Time: Lead Time has to be mentioned.
Please submit your proposal/EOI through email to email: cchmymensingh@gmail.com.
Payable amount of Consultancy Service [Total payment/fee] will be the total contract value, which should be included the total amount of consultancy fee and all other associated/supplementary expenses. No additional cost/charge is acceptable as reimbursable cost/charge in the price breakdown in invoice or proposal. 
VAT / Tax will be deducted on Total payment/fee [Total contract value] of Consultancy Service at source as per GoB rules. Mushak 6.3 should be submitted along with invoices. 
Date of quotation should be mentioned.
If you have any queries or further clarifications, please send an email to rajonbeen@gmail.com 
Penalty for delay delivery:
Penalty Clause: If selected consultant/consultancy firm fails to meet the delivery timeline, PCC reserves the right to cancel the order or impose the penalty. The amount of this penalty is hereby defined by the parties as below from total contracted value for per calendar day of delay.
Total 1% for 10 days delay will be deducted on contracted value (final amount) above BDT. ................... or equivalent to the currency of payment.
PCC does not require receiving any payment in cash or in kind for including a vendor to its Approved Vendor List, invite to submit quotation or for final selection as a supplier for goods and services. Likewise, it also strictly prohibits its employee to demand such payment from a vendor or involvement in any form of conflict of interest.
PCC reserves the right to accept or reject partially or fully any or all quotations without assigning any reason whatsoever. PCC may not select the lowest bidder, if the quality, specifications etc. are not up to the mark and not bound to provide any explanation about the selection process. 
DOCUMENTS FOR ELIGIBILITY
Below documents must be submitted along with the proposal. Lack of these documents will be considered as ineligibility for further process. 
For Consultancy Firm:
Photocopy of VAT Registration Certificates (13 DIGIT BIN): 
Photocopy of e-TIN certificate: 
Photocopy of NID/Passport (Owner): 
Photocopy of NID/Passport Consultant: 
For Individual Consultant: 
Photocopy of NID/Passport (Consultant): 
Photocopy of E-TIN certificate (Consultant):
Please seal & sign each pages of the RFP & ToR.