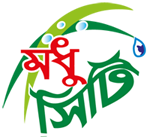 Modhu City is one of the Leading Company in the Field of Real Estate Sector. We are looking for young, energetic & highly meritorious staff for our company. If you consider yourself as a true leader and ready to take the challenge then apply in confidence through bd jobs.
Position: Brand Manager
Vacancy: 01
Job Responsibilities
Analyze how our brand is positioned in the market and crystallize targeted consumers insights
Take brand ownership and provide the vision, mission, goals and strategies to match up to
Translate brand strategies into brand plans, brand positioning and go-to-market strategies
Lead creative development and create motivating stimulus to get targeted population to "take action"
Establish performance specifications, cost and price parameters, market applications and sales estimates
Measure and report performance of all marketing campaigns, and assess against goals (ROI and KPIs)
Monitor market trends, research consumer markets and competitors' activities to identify opportunities and key issues
Oversee marketing and advertising activities to ensure consistency with product line strategy
Monitor product distribution and consumer reactions
Anticipate bottlenecks
Brainstorm new and innovative growth strategies
Align the company around the brand's direction, choices and tactics.
Employment Status
Full-time
Educational Requirements
Master of Business Administration (MBA)
Skills Required: Brand Manager, Brand Promotion, Fluent in written and spoken Bengali-English.
Experience Requirements
4 to 5 year(s)
The applicants should have experience in the following business area(s):
Real Estate and any others Sectors.
Additional Requirements
Age 27 to 35 years
Proven 3 to 4 years working experience in real estate branding
Drive for results and leaderships skills
Excellent understanding of the full marketing mix
Highly creative with ability to think out of box
Experience in identifying target audiences and devising campaigns that engage, inform and motivate
Proven ability to develop brand and marketing strategies and effectively communicate recommendations to executive management
Job Location: Dhaka
Salary: Negotiable

Apply Procedure
Send your CV modhucity1bd@gmail.com
Or
Applicant must enclose his/her Photograph with CV.
Apply Deadline : September 30 th 2020
Website: www.modhucity.com