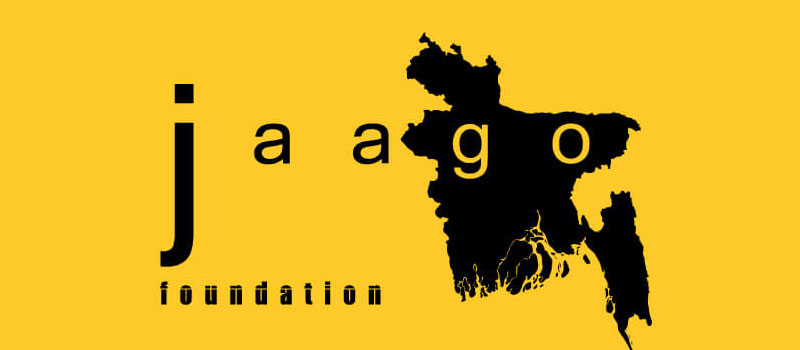 Brief description of JAAGO:
JAAGO Foundation is a civil society organization (CSO) working towards education and social mobilization for the underprivileged masses of Bangladesh. Its mission to fight poverty, JAAGO pioneered a Free-of-Cost International Standard School for underprivileged children in remote areas of Bangladesh. JAAGO's Youth Development Program focuses on national development via the reallocation of skills and resources to foster self – reliance and growth in every young citizen.
Position Title: Manager/Deputy Manager, Digital & Creative Department
No. of Vacancies: 01
Employment Status: Permanent
Job Responsibilities:
Facilitate Mutual understanding between organization and the public through social media.
Planning, developing and implementing PR strategies
Managing enquiries from media, individuals and other organizations.
Work collaboratively with the other team members to understand and promote their respective events and programs.
Prepare a guideline for the team members of their day to day work related to different sectors in media and communications.
Plan, Schedule and update the PR & Publications related information's.
Plan and direct events design for community, coordinate public appearances for organization executives.
Digital Media buying and oversight.
Update all JAAGO Foundation websites.
Create, edit and publish the organization's monthly newsletter.
Communicate with various in house departments about the organization's initiatives related to PR.
Maintain all social media.
Confers with your JAAGO team, experts, or others to discuss writing changes or revisions, developing interactive designs.
Managing the PR aspect of a potential crisis situation
Enhances organization reputation by accepting ownership for accomplishing new and different requests; exploring opportunities to add value to job accomplishments.
Speaking publicly at interviews, press conferences and presentations
To operate within approved budgets.
Educational Requirements:
Bachelor/Master degree in PR, management, Business, Marketing or related field.
Experience Requirements:
Experience required in PR, marketing, media or related field of minimum 3 to 4 years
Skills:
The ideal candidate should have excellent communication skills both in English & Bangla (Speaking and Writing).
Good knowledge in Microsoft Office, Google Drive etc.
Strong interpersonal skills
Creative writing
Ability to multitask and work good under pressure
Excellent time management skills
Problem solving oriented
Analytical skills
Ability to work in team as well as independently
Has to be proactive, self-motivating and hardworking
Area of Experience:
Prior work experience in PR & Publications Agencies will get preferences.
Job Location: Dhaka
Salary: Negotiable
Other Benefits: Festival Bonus, Provident Fund, Weekly 2 Holidays, Friendly Working Environment
Application Deadline: June 5, 2019
or
You can send your CV to jobs@jaago.com.bd with subject line "Application for the position of "Manager/Deputy Manager-Digital & Creative Department" Without subject line application will not accepted.
Website: https://www.jaago.com.bd/careers
JAAGO Foundation is an equal employment and affirmative action employer whereby we do not engage in practices that discriminate against any person employed or seeking employment based on race, color, religion, sex, sexual orientation, gender identity, national or ethnic origin, age, marital status, disability, veteran status, genetic information or any other status or characteristic protected under applicable law.