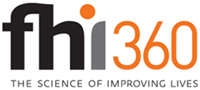 REQUEST FOR QUOTATIONS
The Infectious Disease Detection and Surveillance (IDDS) project implemented by FHI 360 Bangladesh invites quotation for Refurbishment of EQA room, Training room and adjacent Corridor of Sylhet Chest Disease Hospital (CDH), Sylhet. Interested companies may submit bid for the Request for Quotations (RFQ) linked below. The bid must be submitted according to the RFQ Specification following the submission guidelines and within the deadline specified in the RFQ through email to sbiswas@fhi360.org.
Submission Deadline: Tender documents with Quotation must be submitted by 30 November 2021, Tuesday by/not later than 04:00 PM (Bangladesh Time).
Here the Link of RFQ below to be followed by: Click Here