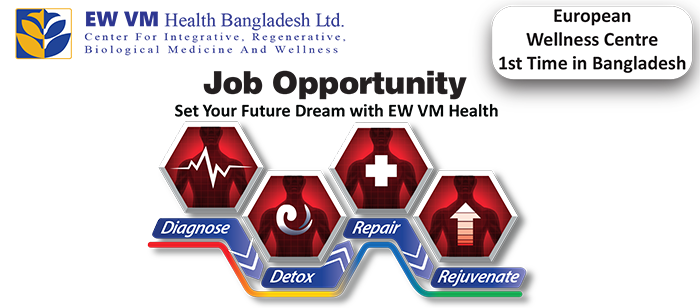 JD Title: Patient Care Attendant
Duties and Responsibilities:
Assists patients with personal hygiene needs and tasks.
Transports patients to appropriate areas throughout the clinic.
Provide patients with food, beverages and other forms of nourishment as per the advice.
Adheres to all clinic rules, regulations, and standards.
Qualification:
Minimum HSC.
Experience:
Minimum 2 years' relevant experience.
Please send your CV with cover letter to Hr.dhaka@bd.ew-vm.com or Managing Director, EW VM Health Bangladesh Ltd., Corporate Office: Sima Blossom (11th Floor), H#3, R#16, Dhanmondi, Dhaka-1205, Bangladesh.
Or
Training will be provided for improving skills
The position applied for must be mentioned in the subject line of your mail.
EW VM Bangladesh Ltd. Is an Equal Employment Opportunity provider.
Application Deadline: 10 July 2019