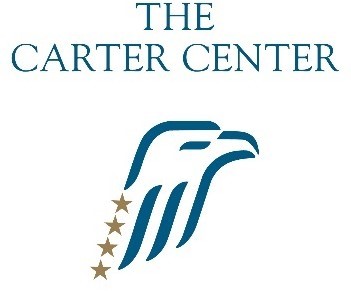 Advancing Women's Right of Access to Information in Bangladesh
Terms of Reference (ToR) for conducting Endline Survey
Access to information (ATI) is a fundamental right enshrined in the Universal Declaration of Human Rights and critical for the exercise of basic socio-economic and political rights. Access to information can ensure that social services reach the most vulnerable and disadvantaged populations, support true accountability, allow for more meaningful participation and voice, serve as a link to other human rights, and encourage greater government responsiveness. Yet in many countries, one-half of the population remains limited in their full enjoyment of the right of access to information and the myriad benefits that it may provide.
Women in Bangladesh face disproportionate challenges in exercising the fundamental right of access to information, which hinders economic empowerment and the promotion and protection of other human rights. Although the Bangladesh Right to Information (RTI) Act went into effect in 2009, the benefits of meaningful access to information for women have not fully been met. A 2015 study conducted by The Carter Center, with local partner Manusher Jonno Foundation (MJF) and the support of the Information Commission, demonstrated that women are unable to exercise their right of access to information with the same frequency, ease, and rate of success as men.
To address these challenges, the Center received USAID funding in 2016 to support work advancing women's right of access to information. The project's current phase of support for advancing the right to information for women began on October 1st, 2019 and will end on February 28, 2022. Target program areas include Sylhet, Khagrachari, Satkhira, and Rajshahi Districts, with some overarching efforts with the national government in Dhaka.
The overall goal of the Advancing Women's Right of Access to Information in Bangladesh project is to support a meaningful right of access to information for women in target districts. The Center is working to implement three mutually reinforcing objectives, with a focus on assisting the most marginalized women:
The legal and social environment in Bangladesh is more enabling of women's access to information;
National and target local governments more effectively and equitably provide information to women in target districts; and
Civil society organizations and information liaisons in target districts advance women's use of the right of access to information.
Establishing an endline survey
A baseline survey for the project was conducted in April 2020, which provided baseline data for the project. The endline survey is designed to capture the endline values of the project's key indicators assess the achievement level against the planned outcome indicators  and identify the project's primary and secondary impacts. The Carter Center is seeking a local, established, and reputable organization to design and conduct a comprehensive endline assessment, including a final report with quantitative and qualitative findings and comparative analysis of baseline versus endline findings.
The overall objective of this perception-based endline assessment is to assess changing views towards the legal and social norms that promote and protect women's right of access to information, the attitudes (both positive and negative) toward women's right to information, and the capacity of various government agencies to effectively and equitably provide information to women.  Participants (respondents) in the endline will include identified community leaders and key local experts, including teachers at various levels, CSO/local CBO staff, UP members, religious leaders, traditional leaders, youth representatives, ward councilors, upazila chairmen and vice-chairmen, journalists, lawyers, and others recognized in the community.
Methodology
The consultant will develop its own methodology, including a detailed study plan/inception report and share it with The Carter Center for finalization. In order to ensure the endline survey captures relevant data, the consultant will reference the Indicator Matrix and Performance Data Table from the project's Monitoring, Evaluation and Learning Plan as well as the original baseline assessments conducted in 2016 (1st phase of the project) and 2020 (2nd phase of the project) as they develop questionnaires so that data can be compared. The consultant will plan a minimum of 100 surveys per district and ensure there is an adequate representation across all targeted upazilas, and that women, including marginalized and Dalit women are adequately represented. The survey will use appropriate sampling techniques, with samples collected from all target program areas. It is highly recommended that the survey uses a mixed methods approach, such as questionnaires followed by focal groups for validation. In addition, the survey must include both qualitative and quantitative data collection methods.
Any in-person meetings/focal groups will follow proper health and safety protocols such as smaller group sizes, strict social distancing rules, and the use of masks. If the epidemiological situation in Bangladesh deteriorates, and the government imposes restrictions on movement/gatherings, the consultant will discuss with The Carter Center the next appropriate steps and possible change in methodology.
Timeline
All the portions of the endline survey including questionnaire development, staff/enumerators orientation, raw data collection, database format/software development, computerized data, and finalization of the survey report must be completed within 45 days after the contract start date. The consultant will develop a detailed schedule for each stage of the endline survey and submit it as part of its bid for this project.
Scope of work
In close consultation with The Carter Center and based on the analysis of the results framework of the project (project goal, objectives and expected outputs), the selected organization will accomplish the following tasks to conduct the endline survey:
Develop a survey questionnaire/checklist using both quantitative and qualitative data collection methods and referencing the Indicator Matrix and Performance Data Table from the Monitoring, Learning and Evaluation Plan and the original endline questionnaire.
Provide orientation and training for the project staff / enumerators on how the survey will be conducted.
Develop a computerized database format/software for data collection
Ensure data quality and reliability
Prepare and submit the final report with quantitative and qualitative analysis and findings
Deliverables
The final report will be due no later than 45 days after the contract start date. The final report will be submitted in English and will include a consistent and high-quality clean data set with required graphs. The Carter Center will retain sole ownership of all data and any accompanying analysis.  Below are  the specific deliverables:
Inception report/ detailed study plan with timeline of major activities
Questionnaire/survey instruments
Draft report
Presentation on key findings
Final report with clean data sets from four program districts
Remuneration and mode of payment
The Carter Center will pay the consultant $15,000 USD following the below procedures-
The Center will pay BDT for total consultancy by account payee cheque. VAT and Tax will be deducted as per the government policy.
40% of total amount will be paid after starting the survey procedures
60% of total amount will be paid after submission of final report and get satisfactory endorsement by MEL Officer of TCC. 
Submission
Applicants should submit their documents to infobd@cartercenter.org by no later than November 30, 2021. Applications should include:
A technical narrative, including a statement of interest, organizational profile, relevant experience, detailed work plan, and assessment methodology. Annexes should include CVs for the project lead and key researchers.
A detailed timeline for each phase of the endline survey
A budget, detailing each line item and activity costs;
A budget narrative, explaining proposed costs;
An organizational DUNS number;
Proof of current SAM registration (if applicable); and
TIN Certificate and Proof of NGO Registration.