Position Title: Senior Training Officer
Project: Nutrition Program
Number of Position: 01
Location: Chakaria Field Office under Cox's Bazar Regional Office
Duration: Duration of the Contract will be up to December 31, 2023 with possibility of extension.
I.Job Summary:
CARE is one of the world's leading international humanitarian and development organizations, committed to helping people in poor communities improve their lives and alleviate poverty. Founded in 1945, CARE is working across 95 countries to fight global poverty and marginalization. CARE has been active in Bangladesh since 1949 being one of the largest country offices of CARE. CARE works to help people achieve social and economic well- being, while being among the best in their fields. In CARE, put women and girls at the center of our work because we know that we cannot overcome poverty until all people have equal rights and opportunities. CARE Bangladesh is currently shifting towards a program approach, where it has developed longer-term impact visions to have more sustainable changes in the lives of the extreme poor and marginalized.
CARE Bangladesh is implementing the program "Capacity building, and technical support to nutrition programmes in Rohingya camps and host community and nutrition sensitive IGA and MCB Programme in host community" in Cox's Bazar. CARE is playing the role as capacity building & technical support agency for nutrition in emergency response that included Community based management of acute malnutrition (CMAM) program. CARE's role in Capacity building & technical support role also expanded across the Cox's Bazar district host community to scale up nutrition service delivery through training & technical support activities for the staff & volunteer of Gob Health & Family planning department & also for the partner's staff
The Sr. Technical Officer-Nutrition will be responsible to provide overall training & technical support activities of Chakaria Upazilla under Cox's bazar district at remote areas of South-East part in Bangladesh. The Training Officer position is based at Chakaria, Upazilas Cox's bazar, who will deliver the activity according to the annual & bi-annual activity plan of Nutrition initiative program under World Bank under UNICEF. The activities includes training need assessment, supporting training specialist on adapting & developing training materials, conducting training, conducting assessment, visiting union & ward level health facilities & ensuring training related technical /facilitation support to MOHFW staff, identifying gaps and challenges, collecting case studies, documenting best practices & lesson learnt, building functional rapport with relevant stakeholders and service provider of health and nutrition program. S/he will be overall responsible for all training program to ensure quality assurance of the delivery of all training and related services to nutrition and will take necessary action where required to maintain minimum quality of nutrition services. All these activities will be performed on a regular basis and as per the requirement of the program. S/he will travel around program areas of his or her assigned upazilas of Cox's bazar to provide training related technical support to the nutrition service provider. The incumbent is accountable for all types of training and technical support and ensuring accuracy and timely accomplishment of program activities. S/he will proactively identify the gaps and challenges which hinder delivering quality services and effect the program performance. The Training Officer needs to be ready to adapt with the changing environment which may demand innovative and wider range of technical support to nutrition program. Working in a rural setting is challenging in terms of target population, geographical location and working with Government counterparts, hence s/he needs to adapt with the overall context and work environment.
Retaining knowledge on community nutrition program & IYCF and technical issues of this approach is the key for this position to implement activities and achieve the intended results. Maintaining a good working relationship with health facility staff and UNICEF nutrition focal point at Upazila and timely implantation of the program activities is the key to success with this nutrition initiative program.
II. Responsibilities and Tasks:
% of Time

Responsibility # 1: Capacity Building

45%

Keep up to date knowledge on existing guideline, protocols and changes of Community nutrition program, IYCF promotion and Growth monitoring and promotion (GPM).
Conduct periodic need assessment, to identify training needs and progress on staff capacity building.
Conduct training for GoB staff and MHV, following the training manual that has been developed for Cox's bazar nutrition initiative program.
Organize and conduct Community group and Community Support group orientation at community level.
Provide on-the-job training (OJT) after every formal training as well as on a regular basis, identifying the gaps in staff capacity to perform their job.
Organize training and perform preparatory works related to the event (venue selection, logistics arrangement, communication with training specialists etc.)

Responsibility # 2: Support to health facility staff to carry community nutrition prog.

30%

Support first line supervisor & front-line health & Family planning service providers to carry out all nutrition related activities at union & ward level health facilities and community level such as activities of community nutrition, Growth Monitoring Promotion (GMP) and Young Child Feeding (IYCF) services etc.
Joint visit with the 1st line supervisor (HI,AHI ,FPI) at the facility level and provide technical & facilitation support to them to establish nutrition activity supervision & monitoring.
Identify gaps and provide instant technical support at health facilities and at community led activities.
S/he will support and facilitate the Community Health CARE Providers , Health Assistant, Family Welfare assistant to develop nutrition agenda and action plan for Community Group & Community Support group meeting.
Demonstrate how to perform particular service/activities as per protocol or guideline of the relevant services/activities.
Develop action plans in conjunction with the responsible person of the health facility, UNICEF Nutrition focal points to address the identified gaps.
Follow up the action plan to see if gaps have been addressed and check if new gaps are immerged that may need technical support.
Keep regular communications with UNICEF's Emergency Nutrition Officers (ENOs), periodically, conduct joint visits with them to ensure technical support is aligned.
Creating an enabling working environment with multidimensional implanting partners both government and NOGs.
Ensure to maintain teamwork for effective and functional teams considering both Government and organizational priorities.
Maintain networks and regular communication with other actors working in the same areas.

Responsibility # 3 Networking/Advocacy and Liaison

15%

Build strong rapport with Upazilla Health & Family Planning Officer, Upazilla Family planning officer, Health & Family planning officials, first line supervisor that will help to organize training and support in other nutrition activities.
Keep contact with all stakeholders of the implementation area, pro-actively participate networking activities e.g. meeting, coordination and joint effort at district and upazila level.
Identify appropriate forums/alliances to advance the advocacy agenda of community Nutrition.
Build relationship with different stakeholders at local level to ensure services are not duplicated and nutrition activities are coherent and coordinated.
Arrange advocacy/networking meeting and coordination meeting at ward and upazila level, when needed.
Share minutes or decision with supervisor ASAP after conduct of meetings

Responsibility # 4: Documentation and Reporting

10%

Prepare daily, weekly and monthly performance report according to prescribed format.
Collect case information, taking snap, document and share with supervisor for learning and further action.
Document evidence-based lesson learned, success and challenges of current behavior issues.
Prepare report according to need of program and donor, when necessary
Responsibility # 5 Adhere to and support CARE Bangladesh's Safety and Security policy and systems
As part of this role, the job holder will be expected to adhere to and support CARE Bangladesh's Safety and Security policy and systems as part of their day-to-day duties, and comply, at all times, to safety & security protocols and directives, including reporting. Staff must maintain situational and self – awareness and be aware of the safety – security related consequences of their actions upon themselves, their team and the organization.
as a whole.
Responsibility # 6 Safeguarding
CARE is committed to preventing any type of unwanted behavior at work including sexual harassment, exploitation and abuse, lack of integrity and financial misconduct and expects staff to promote the welfare of children, young people and adults at all times. CARE expects all staff and volunteers to share this commitment through our Code of Conduct. We place a high priority on ensuring that only those who share and demonstrate this commitment are recruited to work with us.
II. Reporting to:
Reports to the Training Specialist
III. Working Condition:
The position is based at the Chakaria Upazilas of Cox's bazar with approximately 30% field visits within the assigned upazila. Close contacts are required with Training Specialist, Program Coordinator of CARE, Upazilla Nutrition Supervisor (UNS) , Unicef, and other organizations working in similar field at the program area.
V. Qualification:
Minimum 2-3 years professional practical/experience in facilitation of training of nutrition or health program.
Masters' degree preferably in Nutrition/Public Health or equivalent with combination of qualifications and practical experience in relevant field.
Experience of working under pressure and multidimensional and challenging working environment.
Excellent verbal and written communication skills in both Bangla & English.
Should have good understanding of MS Office applications.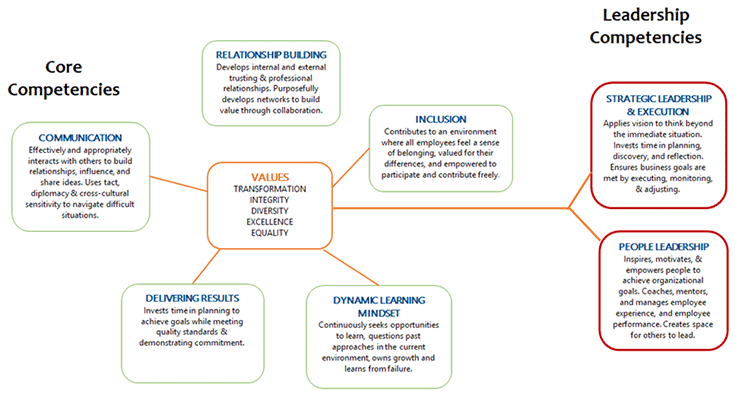 Candidates need to be highly motivated and committed to CARE Bangladesh's vision, mission, and long-term development work to significantly improve the lives of the most vulnerable and marginalized Candidates must be capable of displaying great learning agility, support and encourage knowledge sharing across projects, for the ultimate benefit of all of CARE's mission wide initiatives.

Compensation
Attractive remuneration package will be offered to the really deserving candidate.
Interested candidates meeting the above requirements should apply through CARE Bangladesh's e-recruitment site: https://career.carebangladesh.org/1149 on or before July 05, 2023.
Note:
CARE Bangladesh aims to attract and select a diverse workforce ensuring equal opportunity to everyone, irrespective of race, age, gender, HIV status, class, ethnicity, disability, location and religion.
Women are particularly encouraged to apply.
Any personal persuasion/phone-call will result in disqualification of candidature. We guarantee an interview to disabled candidates who meet the essential criteria.
CARE Bangladesh has a non-negotiable policy of ZERO TOLERANCE towards discrimination, harassment and abuse. All employees are expected to abide by the Protection from Sexual Exploitation and Abuse & Child Protection Policy of CARE Bangladesh.
Internal and external applicants shall be treated equally in the entire selection process.
To ensure transparent processes during recruitment, internal candidates should discuss potential applications with their Line Managers to ensure endorsement of their applications by respective Line Managers.
There is no cost involved with applying for positions with CARE Bangladesh. Any solicitation of job application costs should be regarded as fraudulent.