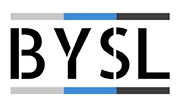 Manager, Merchandising (Knit Apparel)
BYSL Global Technology Group
We are looking for a highly skilled and experienced Manager, Merchandising to lead the development and production of our knitwear product lines. As a Manager, Merchandising (Knit), you will be managing a team of merchandisers and collaborating closely with cross-functional teams to drive the success of our knitwear product lines. The ideal candidate will have an in-depth understanding of the knit product category and a proven track record of delivering high-quality products on time.
Job Description:
Develop and implement comprehensive merchandising strategies for knitwear product lines, ensuring they meet growth targets and quality standards.
Coordinate daily operational activities with the merchandising team to manage raw materials, sample development, production, and deliveries within established deadlines.
Manage the end-to-end merchandising process, collaborating closely with design, production, and sourcing teams to ensure the highest quality standards are maintained from concept to production.
Conduct market research and trend analysis to identify opportunities for new product development and improvements, aligning with brand positioning and customer preferences.
Oversee updates on production status, sampling progress, and required information provided by merchandisers.
Implement strategic sourcing solutions that align with the brand's global sourcing strategy.
Collaborate closely with the design team to ensure the knitwear product line aligns with the brand's vision and seasonal collection, considering market trends and customer feedback.
Manage budgets for the knitwear product line, optimizing resource utilization while meeting financial goals and seasonal demand forecasts.
Oversee the Bill of Materials (BOM), Work In Process (WIP), and Quality Management System (QMS).
Foster strong relationships with suppliers to ensure on-time, budget-friendly, and high-quality production.
Assume ownership of order handling from development to shipment, ensuring seamless execution.
Build and nurture a robust supplier network in line with the organization's strategy.
Collaborate with internal departments to ensure quality, timely production, and delivery of goods.
Ensure compliance with legal, safety, regulatory requirements, and company policies, promoting ethical and sustainable practices.
Raise critical status of delivery and capacity problems with concerned stakeholders.
Monitor production flow regularly to ensure alignment with production planning.
Lead and mentor a team of merchandisers, providing guidance and support for professional growth.
Collaborate with cross-functional teams to ensure effective communication and alignment during product development and merchandising.
Represent BYSL Global's Supply Chain Division as a brand ambassador, fostering strong relationships with external stakeholders.
Evaluate vendor performance, nurture potential vendors, and manage vendor relationships.
Maintain accurate and efficient documentation, filing work, and system data entry.
Actively contribute to the continuous improvement of the Supply Chain Management System (SCMS).
Coordinate and monitor quality of the product through quality personnel
Maintain Time and Action (T&A) plan and ensure on-time shipment for all orders
Key Qualifications:
Minimum 7+ years of experience in relevant fields, with a focus on knitwear merchandising, manufacturing, and production.
Sound knowledge of all types of yarn, fabric, garments, accessories, print, embroidery, washing, and other applications and processes..
Experience in the textile/garment industry, with a strong understanding of the supply chain from concept to consumer.
Demonstrated ability to develop supply chain capabilities and build strong partnerships with vendors and suppliers.
Strong product costing knowledge, with experience in managing budgets and optimizing spending to meet financial goals.
Excellent interpersonal and communication skills, with the ability to influence internal and external stakeholders.
High proficiency in relevant software and tools, such as ERP systems.
Experience in a buying/trading office or manufacturing environment, with a proven track record of delivering high-quality products on time and within budget.
Knowledge of fabrics and trims quality, as well as production and testing requirements for the knitwear category.
Self-motivated and dynamic with a passion for innovation and continuous improvement.
Additional Requirements:
Candidates with in-depth product costing knowledge will get preference
Expert at working under pressure with deadlines
Excellent English communication skills, including speaking, writing, and listening
Ability to collaborate and work well in a team
Expected to have a passion for creativity and innovation, with the ability to think outside the box and come up with new ideas for product development and merchandising strategies
Educational Requirements:
Graduation/Post-Graduation in Apparel Manufacturing, Fashion Design or Textile Engineering from any reputed university with a good academic track record.
Job Location: Gulshan, Dhaka
Job Nature: Full time
Compensation & other benefits:
Performance bonus
Festival bonuses
Subsidized lunch facilities
Competitive salary
Yearly salary review
Read Before Apply
OR
Please read the requirements carefully before you apply.
*Photographs must be enclosed with the resume
You may also submit your CV to careers@byslglobal.com Mention the name of the position you are applying for in the subject line
Application Deadline: 26 September 2023