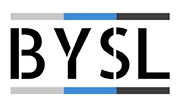 Sr. Manager, Software Quality Assurance
BYSL Global Technology Group
As a Sr. Manager of Software Quality Assurance (SQA), you will play an integral role in ensuring the delivery of high-quality software products and solutions. You will lead a team of skilled SQA professionals and collaborate closely with cross-functional teams, including development, product management, and project management. Your primary focus will be to define and implement effective SQA strategies, processes, and standards, driving the organization towards excellence in achieving IT Governance in software quality.
Job Responsibilities:
Lead and mentor a team of software QA engineers, providing guidance, coaching, and professional development opportunities
Set clear performance expectations and ensure the team is motivated to achieve their goals and deliver quality results
Foster a collaborative and inclusive work environment, encouraging innovation and continuous improvement
Develop and implement a comprehensive QA strategy, aligning it with the organization's overall business objectives and IT Governance in software quality assurance.
Collaborate with stakeholders to define quality metrics, establish performance benchmarks, and ensure QA processes are aligned with industry best practices
Continuously assess and improve QA processes to streamline testing efforts and enhance software quality
Oversee the creation of all kind for Software Quality Assurance technical documentation such as but not limited to test plans, test cases, Test Strategy, Test Design Specification, Test Environment Setup, Traceability Matrix, Defect Reports, Test Summary Reports, Quality Assurance Plan, Configuration Management Plan, Release Notes, Risk Assessment Document, Performance Test Plan, Security Test Plan, Usability Test Plan, Accessibility Test Plan, Test Metrics Report, Test Execution Logs, Test Automation Framework Documentation, Code Review Guidelines, Documentation Review Checklist, and test scripts to ensure comprehensive test coverage for all software products
Work closely with development teams to understand software requirements and design effective testing approaches
Coordinate and conduct various types of testing, including functional, integration, regression, performance, and security testing
Drive the adoption of test automation to improve testing efficiency, test coverage, and time-to-market for software releases
Evaluate, select, and implement appropriate testing tools and frameworks to enhance the QA process
Develop and maintain automated test scripts and frameworks, ensuring they are reliable, maintainable, and scalable
Implement an effective defect management process, ensuring that defects are identified, tracked, and resolved in a timely manner
Collaborate with development teams to prioritize and resolve defects, striving for a defect-free software release
Regularly report on QA metrics, test progress, and software quality to senior management and project stakeholders
Communicate QA status, risks, and mitigation plans effectively, promoting transparency and accountability
Stay updated with industry trends, emerging technologies, and best practices in software testing and QA methodologies
Lead initiatives to enhance QA processes, introduce innovative testing techniques, and improve overall software development practices
Employment Status: Full-time
Educational Requirements:
Bachelor's/ Master's in Computer Science and Engineering (CSE) or Software Engineering (SE) from a reputed university
Must have ISTQB certifications in Software Testing
Experience Requirements:
Proven experience (typically 10+ years) in software quality assurance, with at least 5 years in a managerial or leadership role
Experience in deployment and release management
Proficient with IT governance principles and best practices
Solid understanding of software development methodologies, including Agile and DevOps
Strong knowledge of QA methodologies, tools, and best practices
Experience with test automation frameworks and tools for web applications and mobile apps is a must.
Demonstrated ability to manage and lead a team effectively, fostering a positive and collaborative work environment
Excellent analytical, problem-solving, and decision-making skills
Exceptional communication and interpersonal skills, with the ability to work effectively with cross-functional teams and senior stakeholders
Experience in the software testing life cycle (STLC) and an understanding of software release processes
Must be a team player with strong communication skills
Job Location: Gulshan, Dhaka
Job Nature: Full time
Compensation & other benefits:
Performance bonus
Festival bonuses
Subsidized lunch facilities
Competitive salary
Yearly salary review
Read Before Apply
Or
Please read the requirements carefully before you apply.
*Photographs must be enclosed with the resume
You may also submit your CV to careers@byslglobal.com Mention the name of the position you are applying for in the subject line

Application Deadline: 11 September 2023