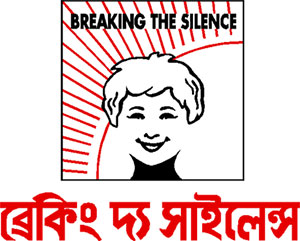 Breaking the Silence (BTS) and Oxfam
Terms of References (ToR) for Baseline survey
Project Title: Enhancing social protection for female tea garden workers and their families in Sylhet Division, Bangladesh
Rational & Background:
Tea garden workers are one of the most marginalized group of the country. Among the workers, almost 65% are women who are more vulnerable among this most vulnerable group because of lacking of access to social protection and access to public services such as health and education, unawareness about their rights and entitlements. Working condition in the tea garden is not decent. Study shows that around 93 percent of workers have neither contract nor appointment letter. 85 percent of respondents from the same study claimed that their work-related decisions such as working hour, nature of job are imposed by the tea garden authority. Along with this 76 % of the workers do not have the food taking opportunity during working hour. Wage rate has reportedly very poor (55.2% of respondents could earn within the range of 1501-2000 BDT a month) by which workers can barely maintain their minimum living standard. The same study by ILO also indicates around 80% of workers is not satisfied with the housing accommodation sized (10.5 feet X 21 feet) provided to them. Only 18.9 percent of workers claimed that their employers had arranged childcare facilities for working mothers which indicates a larger group of women workers are left out from this benefit. Working condition has a negative impact on the health of the workers. Occupational health hazards including body pain, skin problem, bites of poisonous insects are common among the workers.
A Joint Programme entitled "Enhancing social protection for female tea garden workers and their families in Sylhet Division, Bangladesh" (herein referred to as JP) has been approved by Multi Partner Trust Fund (MPTF) Operational Steering Committee for the Joint Sustainable Development Goals (SDGs) Fund. Through this joint programme, female tea garden workers and their families in Sylhet Division, one of the most left behind population groups of the country, will enjoy strengthened and more coordinated access to national social protection coverage and local social services, in a more empowering and non-discriminatory environment contributing to decent work. Building on existing Government and private sector efforts and agency programmes, a policy shift to be achieved with this partnership-focused initiative will consist of Government progressively strengthening coordination of social safety nets and social services and enhancing regulation of service provision by tea garden owners who perform functions as direct duty bearers for basic social services, notably health, as well as for education. On the ground, the women, who make up about 65% of the approx. 360,000 tea garden workers, and their families, as well as trade unions, will be more empowered to claim their rights to social protection and development, information and participation, as well as labour rights.
Outcome of the project: By 2021, tea garden workers and their families, especially women, enjoy increased social protection and access to quality public services, notably health, as well as education and decent work, in a safer and more empowered environment.
Output: (Capacity of rights holders to claim accountability and women's and girls' rights) Tea garden workers, notably women workers, have increased capacity to negotiate and exercise collective voice to influence policies and hold the Government of Bangladesh and the Bangladesh Tea Association accountable for enhanced integration of tea garden workers in the national social protection system.
Study objectives:
The overall goal of this study is to gather information and evidence to support in implementing project activities and evaluate the project impact.
The specific objectives of the study are as follows:
To establish a baseline to measure progress towards project outcomes and progress on outcome level indicators
Provide recommendations towards program implementation backed by evidence based research
Methodology and components of the study:
Design
Inception and desk review
Primary data collection
Analysis
Apply Procedure:
The proposal (duly signed) from individual/firms should comprise technical and financial proposal (along with following documents). Proposal will be accepted through email in soft copy form (signed scanned copy) by mentioning subject line "Consultancy of baseline study of social protection project for tea garden workers" to jobs@breakingthesilencebd.org with a copy to tareq@breakingthesilencebd.org by June 30, 2020.