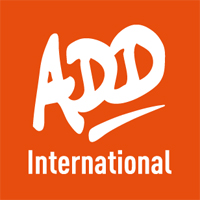 Terms of Reference (ToR)
For
Conducting an End line Evaluation of the project titled Promoting Representation and Participation of Persons with Disabilities in Local Governance and Development (PRPPLGD) in Bangladesh as a Strategy for their Social Political and Economic Empowerment.
Supported by the European Union
Project Period: January 2018-December 2020
About ADD International, Bangladesh Program:
ADD International has been working in Bangladesh since 1995. ADD is committed to work with persons with disabilities to establish their rights and dignity by raising their voices through their own organizations at the grassroots level and its networks. ADD also works to implement the global and national policy instruments related to disability and development and include meaningfully persons with disabilities in all aspects of social, economic and political life. ADD International Bangladesh's Country Strategy Plan (2015-20) envisions a world where all persons with disabilities are free from discrimination and oppression, enjoying equality within an inclusive society. ADD International Bangladesh Program currently operates in North, South, Coastal, and Central geographical locations. ADD works with Organizations of Persons with Disabilities (OPDs) to strengthen their individual and organizational capacities to meaningfully participate in the disability movement and their institutional sustainability. ADD in Bangladesh is member of a number of networks and alliances with international NGOs (I/NGOs) and some Civil Society Organizations (CSO), with which OPDs are supported to build linkages. Currently ADD International Bangladesh is implementing a number of projects with the potential to expand its engagement with persons with disabilities, OPDs and their networks.
About the Project:
With financial support of the European Union, ADD International Bangladesh, in partnership with NGDO (National Grassroots Disabilities Organization) and NCDW (National Council of Disabled Women), is implementing the project titled: Promoting Representation and Participation of Persons with Disability in Local Governance and Development in Bangladesh as a Strategy for their Social Political and Economic Empowerment.
The 3 years' project has been implementing from January 2018 and is expected to complete on December 31, 2020. There was a mid term evaluation also conducted during 2019. The first two years of the project implementation went well and a Result Oriented Monitoring (ROM) exercise was conducted during March 2020. The 3rd year of the project beginning from January 2020 also started well and the first quarter (January -March) of the project implemented as per the Implementation Plan. Unfortunately, from the March End the Corona Virus started spreading and gradually community transmission has occurred. Bangladesh enforced countrywide lock down from end March meaning mobility restriction, social distancing and closure of all official and business activities except some essential services. ADD Bangladesh Country program also declared close from March 24th and continued till end of July. Later on ADD has started reopening office within limited scale with restriction as laid down by government. This has an impact on PRPPLGD project as we could not implement planned activities during this period. However, we have implemented a COVID 19 response program in consultation and with budget amendment from European Union. From August, we have started getting back to normal and revised the implementation plan of the project adjusting the loss period activities in the remaining months of the 3rd year in 2020. Therefore, these circumstances may need to consider in the evaluation exercise.
The overall objective of the project is to attain social, political and economic empowerment of women and men with disabilities in predominantly disaster-prone areas in Bangladesh.
The specific objective of the project is to enhance capacity of Organisations of Persons with Disabilities and CSOs to influence government policy and practices for increased representation and participation of persons with disabilities in local governance and development.
The project aims to achieve the following key results:
Women and men with disabilities are able to represent and effectively participate in local governance and development;
Organizations of Persons with Disabilities (OPDs), civil society organisations (CSOs) and networks are actively engaged in local government and development initiatives
Accountability and responsiveness of local government bodies and committees and service providers on disability inclusion increased and sustained; and
Learning and evidence generated, documented and disseminated.
The project undertakes the following key activities to achieve the results:
Formation and activation of self-help groups (SHGs) and Organizations of Persons with Disabilities.
Capacity assessment, development and strengthening of OPDs and CSOs through institutional development support and learning for representation and participation in governance and development process especially with local government.
Building capacity of women and men with disabilities and their families in promoting disability rights and living conditions.
Awareness on Bangladesh's Disability Rights and Protection Act 2013, UNCRPD, the SDGs and Government programs supporting the promotion of disability rights.
Strengthening local government institutions (LGIs) and various development committees including disability rights and protection related committees to promote inclusion.
Strengthen coordination among local government bodies and committees and OPDs, CSO and networks through action-oriented meetings, policy advocacy and capacity building.
Develop OPDs' capacities to establish linkages and relations with local government institutions for local resource mobilization
Evidence-based policy influencing meetings, workshops and seminars at all levels (union to national).
Documentation and sharing of good practices and lessons learned.
Project locations and target beneficiaries:
The project has been working with 4,612 persons with disabilities in 3 districts (Rangpur, Bogura and Patuakhali) through 31 OPDs, 3 district federations of OPDs and 2 national networks. In addition, the project worked with 6 CSOs/NGOs who have been contributing to local governance and development processes which involve the representation and/or participation of women and men with disabilities. The project also aimed to work with local government bodies and disability rights committees within the project locations.
End line Evaluation of the project:
ADD International Bangladesh intends to conduct an end line evaluation of the above-mentioned project with the purpose to assess the effectiveness and document outcomes and possible impacts of the project. The evaluation broadly aims to learn how disability inclusion has improved in local governance and development process and voices of the persons with disability has raised to claim their rights, represent in the local committees and participate in various committees and in the development process.

The evaluation expects to explore and address the following four specific learning questions:
Whether OPDs' management and leadership skills and their work with local government and CSOs/NGOs has created a strong institutional base to enable the representation and participation of women and men with disabilities in local government bodies and committees.
To what extent have the improved skills and understanding of local government and service providers encouraged them to commit to the extent of OPDs' involvement in the action is effective in ensuring local governance and development becoming inclusive and
To what extent and how the implementation of the DR&P Act and other policy instruments contributing towards OPDs' institutional sustainability.
To identify and analyse issues and barriers which hinder persons with disabilities' representation and participation in local governance and development; and to analyse how effective were the action's strategy and activities to address those identified issues
The evaluation will focus on the following key areas:
Relevance- The extent to which the objectives of the project are suited to the priorities of women and men with disabilities in the Bangladesh context.
Efficiency- The dimension of how economically resources and inputs (funds, expertise, time, etc.) are converted to results as compared to alternative approaches to achieve the same results.
Effectiveness – The extent to which the project's objectives (specific objectives and key result areas) have been achieved within the given time.
Impact – Understanding the positive and negative changes produced by the project, especially in relation to its overall goal, specific objective and key result areas and how they have affected both women and men with disabilities, of different impairment types and of different socio-economic backgrounds.
Equity – The extent to which most marginalized persons with disabilities (Women and Men with disability) are integrated throughout the project management cycle.
Sustainability – The extent to which the results of the project are likely to continue after project funding has ended.
Scope of Evaluation:
The scope of the end of project evaluation covers the life of the project beginning January 2018 till project end, hence all the activities conducted, results delivered, the outcomes and impacts on the target groups, the good practices generated, the lessons learned, and the recommendations for designing future interventions based on what has changed in the given context.
The EVALUATION process is expected to cover the following:
Project Document including reports, learning documents review
Designing methodology, tools and work plan with detail of activities
Visit project locations (Rangpur, Bogura and Patuakhali)
Interaction with persons with disabilities, self-help groups, OPDs, and OPD networks
Meeting with local government institutions and committees
Interaction with Rights Committees (District/Upazila)
Other stakeholders (Government/NGO/CSO/others)
Discussion with partner organizations and ADD and field team members
Case studies collecting testimonies and direct voices of women and men with disabilities and evidence of good practices
Any other as agreed during methodology finalization period
EVALUATION Objectives:
The specific objectives of the evaluation are as follows:
Using the project logframe, assess achievements of each key result area against effectiveness, relevance, efficiency, impact, equity and sustainability and determine the extent of how these results contributed to achieving specific objective and overall objective;
Evaluate the appropriateness of the project interventions, approaches and methodology in relation to issues, barriers and challenges to persons with disability;
To identify and document the lessons learnt and good practices of the project;
OPDs engagement in COVID-19 responses (awareness, support received, new linkage building, etc.)
To generate recommendations for the project going forward in terms of areas of focus and improvement aiming towards phase out.
Guidelines of conducting Evaluation activities
The risks inherent to the prevailing COVID-19 pandemic have an impact on the evaluation exercise.
Therefore, the traditional form of engagement in person may be required adaptation. to take into consideration health safety measures, i.e. maintaining physical distancing, avoiding large meetings, mobility restrictions and other measures as advised by the Government and guidelines. Online/virtual meeting may be needed in some cases. The evaluators should use accessible formats for information/evidence collection and interaction with DPO members, taking into account their diverse needs.
Where it is not possible to interview all stakeholders and participants, it is expected that the review will make use of appropriate representative sampling methodologies with a justification. It is also expected that the review will use a suitable balance of quantitative and qualitative analytical approaches. To explore relationships between inputs and outputs and estimate impacts, it is expected that the evaluation will use descriptive statistics and, if appropriate, statistics. To understand and explore ways to enhance impacts, it is expected that the evaluation will use a range of appropriate qualitative methods, including participatory methods.
4. Expected deliverables:
Inception report
Draft Report
Final Report after incorporating ADD's feedback (both soft and hard copies). ADD will suggest final reporting structure and outlines.
5. Timeframe:
The individual consultant or firm of consultants will be engaged for work after signing the agreement. The suggested possible date of starting the evaluation exercise would be from mid-October 2020 and to be completed by end of November 2020 (total max. 25 working days).
6. Ethical standard/Ethical policy:
Any interview made with the concerned persons with disabilities, OPDs, SHGs and/or others should have an agreement that none of them have any reservation or objection to the use of the data/information for publications and sharing with relevant stakeholders. If necessary, the individual/firm should use a consent form signed by the individual/group and or their representatives. ADD's consent form should be used as appropriate.
7. Safeguarding issues to consider:

The selected evaluator/s will receive orientation on ADD's Safeguard Policy and adhere to all aspects of such Safeguard Policy during their interaction with DPO members, children, women and other vulnerable persons with disabilities and other stakeholders as appropriate.
In case every person with disability to be interviewed or to be contacted as FGD participants by the consultant during evaluation, there are mandatory requirement of taking consents from them using ADD's consent form, which will be signed by each of them.
How to Apply
Potential Applicants for consultancy should submit Technical and Financial proposals separately with legal documents (registration certificate; Vat/Tax TIN; one or two previous similar work documents; any certification from previous works etc.) to: infobd@add-bangladesh.org or ADD International, House # 25, Road # 6, Block-C, Banani, Dhaka on or before 04 October 2020