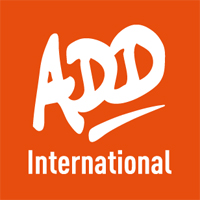 VACANCY:
Manager Monitoring Evaluation LEARNING (RE Add)
ADD International - Bangladesh
| | |
| --- | --- |
| Salary | BDT 70,000 – BDT 80,000 Gross per month (Commensurate with qualifications and experience) with others benefits admissible as per organizations policies. |
| LOCATION | Dhaka with frequent travel to project locations within Bangladesh |
| REPORTS TO | Country Director - Bangladesh |
Applicants must be Bangladeshi citizens.
DISABILITy: ensuring no one is left behind
Disabled people living in poverty are among the most vulnerable, marginalised and discriminated people on earth. Often, they have no access to basic human rights, education or the opportunity to work. There are approximately 1 billion disabled people in the world according to the World Health Organisation, 80% live in developing countries – and around 150 million have very high levels of need. Shockingly small numbers of disabled children go to school leading to low literacy and low employment, and, for most disabled people, even basic health services are inaccessible. Disabled people are frequently discriminated against, stigmatised, and excluded from wider society – even by their own families. After many years of relentless campaigning, we are now beginning to see the global political will, high profile champions and relevant policies that are needed to respect the rights of disabled people around the world. ADD International has been at the heart of this global movement, ensuring that the voices of disabled people grow ever louder.
For over 30 years ADD International has been supporting some of the world's most remarkable disability activists working on the frontline of discrimination. We give them and their organisations the tools and resources to build powerful movements for change; and we make sure their voices are heard by global leaders and people with the power to make real change.
About ADD International Bangladesh.
ADD International has been working in Bangladesh since 1995. ADD is committed to work with Persons with Disability (PWD) to establish their rights and dignity by raising their voices as members of Disabled People Organizations at the grassroots level. ADD also works to implement the global and national policy instruments related to disability and development and mainstream PWD in all aspects of social, economic and political life. ADD International Bangladesh's five year Country Strategy envisions a world where all persons with disabilities are free from discrimination and oppression, enjoying equality within an inclusive society. ADD International Bangladesh Program currently operates in North, South, Coastal, and Central geographical locations. ADD works with Disabled Peoples Organization (DPOs) to strengthen their individual and organizational capacities to participate more in the disability movement and their institutional sustainability. ADD in Bangladesh is a member of a number of networks and alliances with I/NGOs and Civil Society. Currently ADD International Bangladesh is implementing a number of projects with the potential to expand its engagement with PWDs and their networks.
Manager Monitoring Evaluation Learning- Bangladesh
ADD International Bangladesh is seeking a highly motivated and results oriented individual with strong focus on ADD's strategic programme and organizational needs, the job holder will be responsible for providing overall technical guideline on and be responsible for Monitoring Evaluation and Learning. The position requires a strong background in M&E and substantial experience of M&E within big projects to lead the MEL function along with other team members. The post holder will provide strategic direction to the team in M&E process and implementation, develop and implement a comprehensive M&E plan for the programme of ADD Bangladesh for capturing quality programme learning and impact on the PWDs with high quality data, information collection, analysis and reports. The position should have work supporting the Program Quality Learning and Monitoring Evaluation and Learning Advisors, based in UK HQ.
Key areas of responsibility.
Give strategic support to the project team on M&E
Monitoring and tracking the progress of the project as per log frame and prepare various periodic reports as per Donor and organizational requirement.
Regular visit to DPOs, Partners and other activities with stakeholders group, capacity assessment, preparing learning documents and support to strengthen project team members knowledge generation and management.
Train the team members, and partners for their capacity enhancement on M&E to ensure the correct utilization of all M&E tools and processes according to the M&E framework
Participate and ensure accurate and timely completion of regular M&E system operations including: baseline, annual and end line surveys; regular monitoring; data collection, verification and analysis; and feedback to all stakeholders according to the M&E work plan in relevant fields
Ensure the preparation of a harmonized M&E work plan in alignment with program plans, ensuring M&E functions are incorporated into individual staff and team work plan
Develop and keep update project MIS
Analyze M&E data with program staff, partners and beneficiaries, adjusting/setting work plans, targets, and action plans through feedback sessions
Develop timely, accurate and impact-oriented internal and external reports incorporating information and analyses from M&E system data and feedback sessions
Facilitate and communicate with program team for regular M&E meeting
Ensure that case studies and other reports of progress and learnings in support of impact of ADD International Bangladesh works are well documented to share with different stakeholders including the donors.
The position requires field visits in the locations where ADD has its program interventions and at the DPO/partner organizations' level or where it requires.
Person specification
Essential:
Master's degree in Statistics/Development Studies/Social Science or in any other relevant discipline from a reputed University within and outside the country. Special training on M&E and data management would be added value
Professional experience in national and international development NGOs for at least 5 years in similar MEL positions, previous working experiences with large projects in similar position will be added value
Experience in capacity building and training within the areas of M&E
Good understanding of Logical Framework and indicator setting
Ability to work in team and adopts a team style which adds value to work and reinforces good working practices.
Have proficiency in facilitation skills and can effectively handles discussions with a focus on both groups and individuals
Cross-culturally adept and adhere to follow Child and Adult Vulnerable; Gender Safeguard Policy and sensitive to issues as appropriate
Demonstrate excellent interpersonal skills and ability to work well as a part of a team and to interact professionally with culturally and linguistically diverse staff, program, and participants both in the office and outside
Desirable:
Have knowledge and clear understanding on Human Rights and Persons with Disability's rights along with National and International Legal Instruments on Disability Rights
Outstanding oral and written communication skill including fluency in Bengali and English
Ability to travel domestically and internationally
Practicing participatory (M&E) tools and methodologies for program identification, implementation, monitoring and evaluation
Advance compute skills including working with Microsoft Word, Excel, PowerPoint and SPSS etc.
How to apply.
Interested applicants should send the following attachments:
Their CV (max 3 pages)
Recent passport size photo
Letter of motivation, why you intend to join ADD International Bangladesh for this position (max 1 page) and please state your current or most recent salary.
Completed equal opportunities form
The names, contact numbers and addresses of 2 referees
Please send your application to: infobd@add-bangladesh.org by the closing date as specified.
Application deadline:

May 30, 2019
Candidates who have previously applied for this position are requested not to apply. Incomplete applications will not be accepted. We are unfortunately only able to reply to those shortlisted candidates who will be called for the selection process.
Equal opportunities.
Persons with Disability with required criterion are particularly encouraged to apply and as a 'disability confident employer' ADD guarantees to interview all disabled candidates who meet the minimum criteria. For more information on this please see our Equal Opportunities Policy.