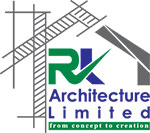 RK Architecture Ltd.
RK Architecture Ltd. is seeking to recruit some experienced, talented and enthusiastic Senior Architect to join our team. We organize architectural solution like Corporate Office Interior design, Showroom interior design, Bank & Hospital interior design, Home Interior design, Restaurant interior design, Apartment interior design and Decoration, Exterior design, Soil test, Digital Survey, Landscape design and architectural design & drawing. It`s a challenging work as well as creative.
No. of Vacancies
01
Job Responsibility
Plan with 3D design, all drawing sheet making, site management, material specifications & prepare BOQ.
Employment Status
Full time
Educational Requirements
B. Architecture.
Skills Required: Interior Design, Consultancy, Exterior design.
Experience Requirements
5 to 7 years
The applicants should have experience in the following business areas:
Architecture Firm, Interior Design
Additional Requirements
Age 28 to 40 years
IAB membership.
Female and males are both allowed to apply.
The applicants should have experience in the following areas: Interior Design, details drawing.
Solid high-end interiors experience.
Capable to prepare creative layout plan, furniture layout.
Skill in Sketch Up and Photoshop.
Ability to understand and extrapolate an interiors brief.
Ability to work on own initiative and work well within a small team.
Ability to take responsibility for own work and deliver within deadline.
The candidate should have solid knowledge of specialized software (3D Max Studio, Lumion, Adobe suite etc.)
Great interpersonal skill, communication skill, team work, supportive attitude, eager to learn, proactively and creativity etc.
Job Location
Rampura, Dhaka.
Salary
40,000 – 80,000
Compensation & Other Benefits
Others facilities as per company policy.
Professional working environment.
Performance based career path.
Mobile Bill.
Festival Bonus: 2 (Yearly).
Snacks.
Contact Person: 01712-540008
Send CV by E-mail: info@rkarchitecturebd.com
Application Deadline: 08 May, 2019