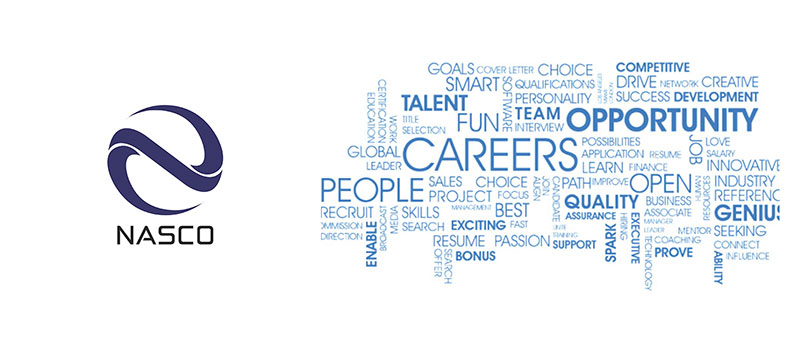 Nasco Agro Products is a leading animal health company. We have been engaged in importing and marketing animal health products such as Vaccines, Medicines, Feed additives, Premixes for the last 25 years in Bangladesh relying on our own distribution chain throughout the entire process. The Company is always on the look-out for intelligent, energetic, self-driven and result-oriented people. Currently we are open for the following position in Animal Health Division.
Position Title: Sales Manager - Animal Health Division
Job Responsibilities
Responsible for developing the annual marketing plan, strategic marketing plan, market research programs, field force activities plan for the organization and control marketing budget.
Analyze the market trends and recommend changes to marketing and business development strategies based on analysis and feedback.
Ensure brand messages are consistent which will enrich all external perceptions of the company and will have positive effect on the growth of market share.
Collaborate with sales and sourcing to develop strategic partnership activities and implement the execution framework and strategic plan on identified opportunities.
Develop ongoing liaison with key opinion leaders, government and international regulatory authorities, patient supports group to ensure that significant development in the field are identified and monitored.
Prepare the budget and initiate recommendations to adhere budgets.
Participate on local and international Animal Health related events to ensure that company has high level of professional standings.
Develop and lead a marketing team that will develop and execute business objectives, new concepts, business models, channels and partners to position business as innovator and leader and lead the team to achieve those objectives.
Other activities as and when required by the management.
Employment Status: Full-time
Educational Requirements
DVM (Doctor of Veterinary Medicine) from any reputed university.
Experience Requirements
Additional Requirements
Minimum 10 years of working experience in Animal Health Business preferably marketing and business development.
Good interpersonal and communication skills
Ability to lead the team as a team leader
Excellent Communication Skill in Bangla and English.
Ability of working with MS Office (Word, Excel & Power Point).
Ability to deal with people from diverse perspectives
Experience in relevant industry will get preference.
Job Location: Dhaka
Compensation & Other Benefits
Attractive remuneration package along with other benefits will be awarded to the deserving candidate.
Application Deadline: 10th February, 2019
Applicants are requested to apply through E-mail at: career@nascoagro.com
The candidates should also bring hard copy with them during interview