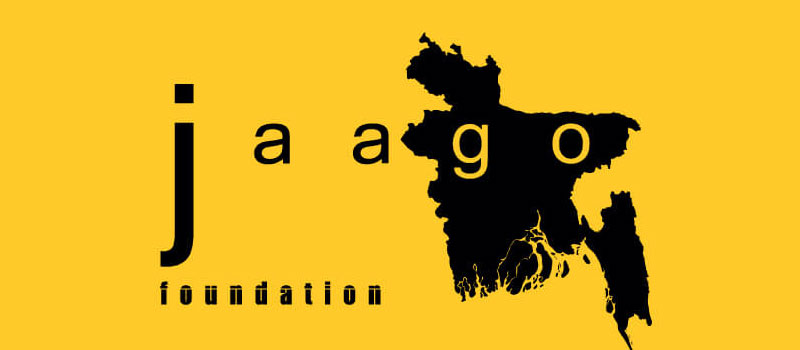 Brief description of JAAGO:
JAAGO Foundation is a civil society organization (CSO) working towards education and social mobilization for the underprivileged masses of Bangladesh. It its mission to fight poverty, JAAGO pioneered a Free-of-Cost International Standard School for underprivileged children in remote areas of Bangladesh. JAAGO's Youth Development Program focuses on national development via the reallocation of skills and resources to foster self – reliance and growth in every young citizen.
Position Title: Officer, Creative Writer
No. of Vacancies: 01
Employment Status: Full Time
Job Responsibilities:
Conducts research to obtain factual information and authentic detail, utilizing sources such as Facebook/Twitter in which Album Descriptions/PR Description/Event Description and recent ongoing activity will be focused.
Create regular contents for major social media pages as per organizational guideline, in which includes Description/Articles/Biographies/Child Stories/Event Details/Event Updates.
Select subject or theme for writing project based on Organizational interest and writing specialty, or assignment from publisher, viewers, others.
Develop factors, such as theme, plot, characterization, psychological analysis, historical environment, action, and dialogue to create material.
Writing fiction or nonfiction prose work, such as short story, novel, biography, article, descriptive or critical analysis, or essay.
Organizes material for the project, plans arrangement or outline, writes synopsis, caption, and taglines.
Collaborates with other writer/s (if any) on specific projects.
Job Location: Dhaka
Salary: Negotiable
Other Benefits: Festival Bonus, Provident Fund, Weekly 2 Holidays, Friendly Working Environment
Education:
Bachelor's Degree in any discipline with preference to degree in English/Literature, Media/Communications, Public Relations or related field.
Additional Requirements:
Age 24 to 35 years
Both males and females are allowed to apply
Creativity with ability to execute on projects and tasks
Excellent communication skills in both Bangla and English
Self-Motivated with ability to work independently
Experience:
Minimum 1 years' experience in relevant field.
Prior work experience in agency as creative writer will be preferable.
Application Deadline: January 30, 2019

If you are interested and meet the criteria, please send your CV to jobs@jaago.com.bd with subject line "Application for the position of "Officer, Creative Writer" Without subject line application will not accepted.

Website: https://www.jaago.com.bd/careers

JAAGO Foundation is an equal opportunity and affirmative action employer. JAAGO Foundation is an equal employment and affirmative action employer whereby we do not engage in practices that discriminate against any person employed or seeking employment based on race, color, religion, sex, sexual orientation, gender identity, national or ethnic origin, age, marital status, disability, veteran status, genetic information or any other status or characteristic protected under applicable law.