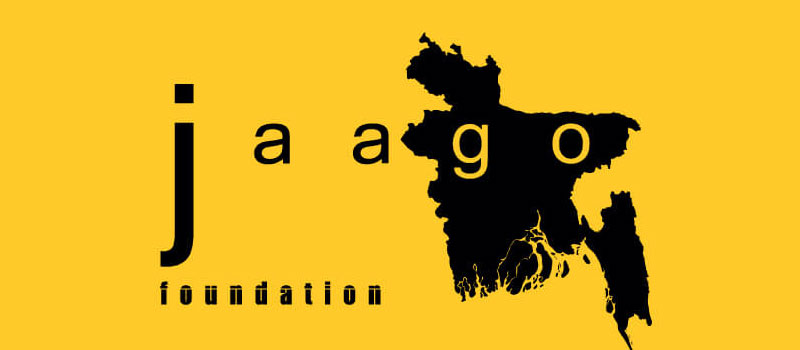 Brief description of JAAGO:
JAAGO Foundation is a civil society organization (CSO) working towards education and social mobilization for the underprivileged masses of Bangladesh. It its mission to fight poverty, JAAGO pioneered a Free-of-Cost International Standard School for underprivileged children in remote areas of Bangladesh. JAAGO's Youth Development Program focuses on national development via the reallocation of skills and resources to foster self – reliance and growth in every young citizen.
Brief description of Position
The position holder will work with and support the Project Development Team with Fundraising, Grant management and organizational/donor compliance.
Priority should be given to raising institutional donor funds to support the full implementation of the organization's vision.
Position Title: Senior Officer, Project Development Team
No. of Vacancies: 01
Employment Status: Contractual (2 Years)
Job Responsibilities:
Fundraising: 60% of time
Actively contributing to set and achieve donor based income targets and managing resources to this end;
Analyze donor submission and contract requirements and providing orientation to the relevant staff on compliance;
Support proposal development through coordinating the establishment of proposal development working groups of key staff within the organization and ensuring key actions are delegated;
Use the Logframe tool effectively for developing Concept Note and Project Proposal;
Identify the project proposal development schedule at the concept note/proposal stage and coordinating with the relevant staff to ensure deadlines are met;
Prepare budgets with the support of Program heads and Finance department;
Conduct donor research and analyse donor funding trend to match donor focus with JAAGO's priority programme themes in Bangladesh;
Share new funding opportunities with Program Managers/teams, Senior Management and the Executive Director;
Identify opportunities for fundraising with in-country institutional donors and private foundations/corporates;
Maintain up to date knowledge on donor funded projects;
Maintain Project Development Team worksheet on Google Drive to keep track of all submitted project proposals and potential funding opportunities;
Provide support to develop fundraising strategy for the organization;
Grant Management: 20% of time
Facilitate the process of signing contracts with the donors;
Maintain donor communication on behalf project implementation teams;
Facilitate occasional visits of donors when necessary;
Collect information, edit and finalize Project Progress and Final Reports with the support from project implementation teams and ensuring quality donor reporting is completed by submission deadlines;
Ensure compliance with donor reporting requirements by updating the project staff;
Update project staff and Finance department for donor financial requirements;
Update and manage project document filing and storing (both physical and Online- Google Drive, Dropbox);
Update Project Reporting Calendar based on the on-going projects;
Ensure and support project implementation teams with Project MEAL (Monitoring, Evaluation, Accountability and Learning) ;
Participate in meetings with Finance Department and Project managers to monitor the burning rate of donor funds.
Networking: 15% of time
Build and maintain good relationships with donors by attending different donor meetings, seminars and conferences;
Follow up with donors after attending meetings;
Continue liaison with donors for future funding opportunities;
Scope funding opportunities that arise out of networking with donors.
Others: 5% of time
Assign work and manage the performance of the team's interns;
Complete administrative tasks of the team;
Assist different departments of the organization when necessary.
Job Location: Dhaka
Salary: Negotiable
Other Benefits: Festival Bonus, Provident Fund, Weekly 2 Holidays, Friendly Working Environment
Education:
Master's degree in a relevant field (Social sciences, Development Studies, Economics, or equivalent).
Experience:
Minimum 2/3 years' experience in the development sector;
Considerable experience in fundraising, maintaining databases;
Experience in donor funding research and analysis;
Experience in donor reporting;
Experience of fundraising and contract management within the international development sector;
Experience in Research, Monitoring and Evaluation;
Experience in training facilitation and training content development.
Articulate, professional and able to communicate in a clear, positive manner with clients and staff.
Area of Experience:
Prior work experience in a non-governmental organization (NGO) with multiple project partners will be preferable.
Skill:
Must be able to read, write and speak fluent English; fluent in host country language is desired.
Technology to be Used:
Competent computer skills especially MS-Word and Ms-Excel and other relevant software
Personal Computer, Microsoft Office (i.e. Word, Excel, PowerPoint, etc.), e-mail; data analysis software knowledge is a plus
Application Deadline: February 05, 2019

If you are interested and meet the criteria, please send your CV to jobs@jaago.com.bd with subject line "Application for the position of Senior Officer, Project Development Team"" Without subject line application will not accepted.

Website: https://www.jaago.com.bd/careers

JAAGO Foundation is an equal opportunity and affirmative action employer. JAAGO Foundation is an equal employment and affirmative action employer whereby we do not engage in practices that discriminate against any person employed or seeking employment based on race, color, religion, sex, sexual orientation, gender identity, national or ethnic origin, age, marital status, disability, veteran status, genetic information or any other status or characteristic protected under applicable law.