Job Description / Responsibility
Configuration and Installation of 4G LTE CPE, LAN/WAN Work and others Network equipment's
Install the Microwave, Wireless P2P and P2MP Equipment Installation and Configurations
Installation and commissioning of VSAT both C-Band and KU-Band
Manage network operations, troubleshooting connectivity problems, installing and maintaining 4G LTE CPE, WiFi networking products, CISCO and Mikrotik Routers.
Responsible for installation Maintenance of equipment's VSAT, Wireless Router.
Routers and firewall Installation, configuration of server based applications.
Deal Directly with Customers Either by Telephone, Electronically or Face to Face.
Respond Promptly to Customer Inquiries and Resolve Customer Complaints.
Managing all aspects of system monitoring and reporting (including 24/7 support for critical services)
Installing, supporting and maintaining new server hardware and software infrastructure;
Providing IT solutions to business and management problems;
Supervising other staff, such as help-desk technicians;
Job Nature
Full-time
Educational Requirements
Must have B.Sc/M.Sc in Computer Science or Telecommunication Engineering or any other related field.
Vendor Certificate: CCNA, MTCNA
Experience Requirements
Additional Requirements
Minimum 2 to 5 years working experience in Internet Service Provider(ISP), Telecom company or ICT Service provider Company.
Age: 25 to 30 Years
Previous experience successfully managing technical teams ideally from ISP.
Strong written and oral English communication skills and internal personal skills.
Good organizational and time-management skills.
Creative and positive attitude and smart appearance.
Salary Range: Negotiate
Other Benefits: Any admissible benefits as per company policy
Job Location: Juba, South Sudan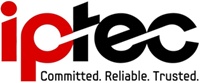 About IPTEC
IPTEC is one of the leading Internet Service Provider (ISP) and one-stop Information & Communication Technology (ICT) solution provider in South Sudan. Incorporated 2011 in South Sudan, IPTEC has already expanded its Wireless Internet, Satellite Internet and intranet (data) services to all of the states in the country.
Job Context: Working in competitive and dynamic field with the target to enhance the technical team work and develop innovative product and service. The position requires future product development. Ensure flawless support to the technical team to improve service and better customer experience.