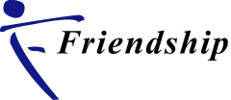 Position: Resident Surgeon (Gyn & Obs)
Vacancy: 01
Job Responsibilities:
Ensure patient care for all patients admitted to the Hospital for any kind of surgical intervention
Establisher & maintain teamwork & co-operation with the multidisciplinary team i.e. Nursing, Physiotherapy, Radiology, Duty Doctor etc to ensure maximum benefit from co-ordinated care
Need to perform normal vaginal delivery (if needed)
Need to perform both complicated & elective Caesarian Section
Will be solely responsible for selection, treatment & post-operative care up to discharge of patient of Obs & Gyn Discipline
Should be able to take lead of Surgical team, give specific direction in terms of patient management & treatment
Have to attend IPD Routinely & Emergency (if needed) for expert opinion
Have to attend patient as Consultant- Gyn & Obs
Ensure & inspect detailed note of medical records & proper documentation including patient history, discharge summery, birth & death certificate, referral note etc where appropriate through surgical team member (doctor, nurse, hospital coordinator)
Have to perform procedural activity (e.g IV Cannulation, Catheterization, repair of minor surgical injury, NG intubation, Fluid aspiration etc) as expert hand, where needed
Dealing with complaints or problems of patient, clinical staff & patient's attendants related to medical interventions
Carryout duties & responsibilities as may be assigned from time to time & at the discretion of the Medical director
Working environment:
As a new Hospital job presser will be less.
The own service area will be his or her own responsibility, everything related to service area will be his or her own duty and accountability to be fulfilled
Age limit is no a factor, it physically and mentally fit to work.
Employment Status: Regular
Educational Requirements:
MBBS degree with completion of 1-year Internship from BMDC recognized Govt/Non Govt Institution
Post-graduation degree on Obs & Gynae from reputed & recognized organization
Recognized degree/training on infertility, advance obstetrics care will be appreciable
MPH holders will be treated as additional qualification.
Experience Requirements: At least 5 years
Additional Job Requirements:
At-least 5 years experience, working in the clinical field, conducting surgical intervention by him/her self
Should be Comfortable, working in remote setting (Out Side of Dhaka)
How to Apply:
Or
Applicants can also apply through hr@friendship.ngo
Application Deadline:26 March 2019.
Please refer to our website (www.friendship.ngo) for further reference about Friendship before responding. Only shortlisted candidates will be contacted for interview.