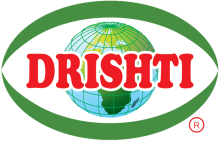 DRISHTI GROUP
Job Vacancy
Drishti Group is one of the highly progressive conglomerates operating in Bangladesh for more than 10 years in different business sectors like infrastructure development, food processing & trading. We are looking for highly motivated & proactive personnel to boost up our business growth.
Name of Post: Asst. Manager/ Manager (Business Development)
No. of Vacancies: 02
Job Description / Responsibility
Execution, Operation and monitoring all business concern.
Taking corrective measures if any observation is found in the monitoring process
Co-ordination among relevant stakeholders to ensure smooth service experience.
Continuous communication, motivation and monitoring all concerns head.
Contribute to improve the effectiveness of existing and new business initiatives/ projects and review and communicate the impact on Operational issues.
Maintain and provide current understanding of industry best practices and technology trends.
Understanding of the importance of adherence to a Quality Management System (QMS)
Develop manufacturing processes by studying product requirements; researching, designing, modifying, and testing manufacturing methods.
Identifies marketing opportunities by identifying consumer requirements competitor`s strengths and weaknesses forecasting projected business establishing targeted market.
Follow the latest industry developments and stay up-to-date on corporate competitors.
Develop the strategy and manage the marketing programs that drive demand for our products.
Develop product positioning and messaging that differentiates our products in the market.
Understand the target markets, including industry, company, project, company contacts and which market strategies can be used to attract clients.
Collaborate with design and sales teams to ensure that requirements are met.
Develop online IT software detailing of using ERP System.
Conduct research to identify new markets and customer need.
Research prospective accounts in targeted markets, pursue leads and follow through to a successful agreement.
Maintain relationships with current clients and identify new prospects within the area you have been assigned.
Prospect for potential clients and convert them into increased business opportunities.
Present new products and services to improve existing relationships.
Assess the success of development plans and help employees make the most of learning opportunities.
Develop a growth strategy focused both on financial gain and customer satisfaction
Engage internal and external contacts.
Recognize opportunities for distribution channels, services, and campaigns that will result in sales.
Possess a strong understanding of our products, our competition in the industry and positioning.
Planning and overseeing new marketing initiatives.
Arrange Business Meetings with prospective clients.
Researching the needs of other companies and learning who makes decisions about purchasing.
Preparing Power Point presentations and sales displays.
Communicate the value Attending conferences, meetings, and industry events.
Proposition of the products to sales team and develop the sales tools that support the selling process of our products.
Perform market research propose promotional activity and product development ideas.
Building good relations with customers and corporate image build up at client's level.
Prepare proposal/quotation and arrange meetings with potential clients.
Guide supervise and motivate subordinates.
Developing sales goals for the team and ensuring they are met.
Educational Requirements
MBA Major in Marketing/ Business graduate/Masters from any reputed university
Experience Requirements
3 to 5 years progressive experience in manufacturing, quality, operations, production planning and or development of new products in an engineering environment.
The applicants should have must experience in the following business develop
The applicants should have experience in the following area Marketing, Sales.
Five years proven track record in business sales or related market
Excellent organizational skills, with emphasis on priorities and goal setting
Strong proficiency in Microsoft Word, Excel, PowerPoint and statistical analysis software
Superior presentation and communication skills, both written and verbal
Technical skills required to understand and propose products or solutions by focusing on client requirements
Ability to communicate information, whether technical or non-technical to staff members and customers, in a clear and concise man
Job Requirements
Age 25 to 35 year's
Only males are allowed to apply.
Should be smart, well groomed.
Ability to lead, motivate, coach, and teach others.
Ability to contribute in a cross functional collaborative environment.
Ability to multi-task, set priorities and meet strict deadlines.
Possess good interpersonal and communication skills.
Good time management and planning skills
Job Location: Dhanmondi, Dhaka

Salary: Negotiable
Please send your CV to: drishtigroup.bd@gmail.com
Application Deadline: September 06, 2018
Drishti Group
House-29/A (2nd Floor) Anondo Dhara, Road-11(New) 33 (Oid), Dhanmondi-R/A, Dhaka-1209