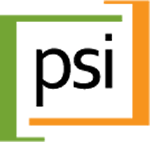 Job title AUHC Health Service Delivery Design Senior Advisor
and PSI's Representative in Country
Department Asia and Eastern Europe
Based in Dhaka, Bangladesh
Reports to the AUCH Incubator Director and PSI Senior Program Manager for Asia
Who we are
We're Population Services International (PSI), the world's leading non-profit social marketing organization. We work to make it easier for people in the developing world to be healthy and plan their families by marketing affordable health products and services (think mosquito nets, condoms, HIV testing and more).
We are a $640m enterprise based in Washington, DC, operating in the private and public sectors in more than 60 countries. Check out www.psi.org for more on what gets us out of bed in the morning.
Join us!
Led by Chemonics International Inc., PSI and a team of international and local partners are implementing the USAID-funded Advancing UHC in Bangladesh (AUHC) project to transform the world's largest NGO network of maternal and health clinics across 63 districts in Bangladesh into a sustainable, pro-poor social enterprise, the Surjer Hashi Network (SHN), to advance the country's progress toward universal health coverage.
PSI provides technical support to the project in areas of market research, marketing and communications, quality assurance and information systems development. Staff hired by PSI to provide technical assistance to the project sit within the project office managed by Chemonics International.
We are looking for a Health Service Delivery Design Senior Advisor who will serve as PSI's lead advisor in country with overall accountability for PSI's scope of work under the AUHC project and building capacity of PSI's nationally hired technical team. The Advisor will have a passion for creating positive consumer experience by creating service delivery packages that meet health needs and by designing clinic environments that will differentiate the feel of the offering in clients' minds. The Advisor will also lead the effort to adapt Quality Assurance approaches and systems to the Bangladesh primary health care context. This position is for two years and is based in Dhaka, Bangladesh.
Sound like you? Read on!
Your contribution
In this role you will focus in three key technical areas of network improvement and strengthening:
Enhance service package offered through the network:
Using a client-centered design process, develop a Family Service Package (based on the the Government of Bangladesh's Essential Service Package) that will include family planning, prenatal care, delivery, postnatal care, nutrition, immunization, TB, NCDs, and other services with proven effectiveness, to protect each family member from prevalent health risks as determined by demographic and epidemiological factors.
Improve the customer experience:
Harnessing market research and human-centered design, use findings of landscape analysis to pilot and scale standardized approaches to enhancing the customer experience at affiliated clinics. These will differentiate the offering in the market, drive service uptake by poor and able-to-pay clients, customer satisfaction, and loyalty. Collect satisfaction feedback from clinics and clients which align with existing nationwide systems to measure clinic quality. Establish a process for rewarding network performance.
Adapt/Design QA system:
Develop and implement a Clinic Operating System that standardizes approaches to health service delivery, the clinic environment, and staff attitude and behaviors. This will underpin the QA system, which the Systems Design Advisor will lead the development of. Develop and implement a multipronged approach for collecting performance and satisfaction feedback from clinic staff/providers and clients that aligns with existing nationwide systems to measure clinic quality.
Additionally, you will serve as the legal representative for PSI in country with responsibility for the management of all PSI Bangladesh-hired staff and contract deliverables under the AUCH project. You will be responsible for ensuring high quality performance and compliance with funder and donor regulations.
What are we looking for?
The basics
Masters degree or Bachelors and extensive relevant work experience;
Experience leading complex design processes, preferred in health services;
Eight (8) years professional experience managing, coordinating and monitoring health service delivery systems;
Well-versed in user-centered design methods and techniques;
Full understanding of how to apply the methodologies of user-centered design and research to business problems;
Must have been in a client-facing role and have project experience leading teams on large scale, long-term projects;
Excellent analytical and process-oriented skills;
Ability to build capacity of individuals and teams at various levels within the organization;
Creative mind and out-of-the-box thinker;
Proactive and teamwork advocate;
Developing country experience;
English fluency required;
References will be required.
To apply
Candidates may apply online at: https://careers-psi.icims.com/jobs/2695/service-delivery-senior-technical-advisor-and-psi%27s-representative/job
Deadline to submit applications: November 23, 2018.
PSI is an Equal Opportunity Employer and encourages applications from qualified individuals regardless of actual or perceived race, religion, color, sex, age, national origin, disability, sexual orientation, marital status, personal appearance, matriculation, political affiliation, family status or responsibilities, gender identity or expression, pregnancy, childbirth, related medical conditions or breastfeeding, genetic information, amnesty, veteran, special disabled veteran or uniform service member status or employment status.