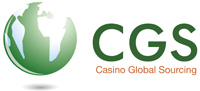 Casino Global Sourcing (www.casinoglobalsourcing.com) provides complete sourcing solutions to our clients in food products, hard lines and soft lines. Our headquarters in France, CASINO GROUP, is a world leading retailer with revenue of 37.8 billion Euros in 2017, operating 13,000 stores worldwide in France, Latin America and Indian Ocean region, and employs more than 227,800 people driven by a passion for retail and customer service.
For our liaison office in Dhaka, Bangladesh, we invite good candidates for below position.
This role will play an integral part of our Textile Department by effectively and systematically provide accurate information and optimize team collaboration.
Job Responsibilities:
Assist and support the Merchandising team to prepare data input
Data input Implement and follow the team required
Filling documents for the department.
Input Utrade data.
Requirements:
Equivalent Graduates
1+ years of working experience in Clerk is preferred.
Good command reading and written English.
Proficient in MS Office applications, (excel. word, PowerPoint)
Positive in attitude, energetic and faster learner
We offer good remuneration package to the right candidate. Interested candidates can send resume before 30-12-2018, application letter, expected and current salary, and date of availability to hr.dk@casinoglobalsourcing.com.
Personal data collected will be used for recruitment purpose only. Only qualified candidates will be contacted.
Application Deadline: December 30, 2018