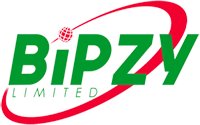 ---
Marketing /Customer Service Executive Job Description
---
Main Object of the Marketing/Customer Service Executive will focus on online platform direct/Indirect B2B & B2C marketing. Work with Customer to create solutions for their needs and consult through the sales process. Must be energetic, well-spoken, and eager to close sales and increase revenue.
Job Description:
Minimum 2 years working experience with online marketing & sales
Achieve Sales Target & Create Weekly & monthly report.
Strong knowledge about e- commerce business and how to operate.
Good capacity of building relation with vendors.
Understand vendor's accusation and quality to achieve best promotion and discount rate.
Meet Vendor's directly with satisfactory level of goal.
Create Vendor's network and update database by putting visit information in official format
Daily effective follow up with existing and potential vendor's for achieving the best promotion and discount rate to increase the sales
Offer sales and market feedback.
Perform sales visit regularly Any other job assigned by the Management
Function as a leader and key player in weekly vendor's meetings, coordinating with vendor's and account managers on demand forecast generation, order fulfillment, and supply commit management.
Assist Sales team through full sales cycles with activities including quote, special pricing and deal tracking and revenue management.
Build and help to standardize business reporting for strategic analysis and internal business review.
Build and maintain metrics of customer forecast and fulfillment.
Educational Experience: Bachelor/Equal
Salary: Negotiable
Experience: 2 years online marketing.
---
Email your resume to: hr@bipzy.net
OR
Application Deadline: March 12, 2019