Anukul Foundation, a reputed funding organization engaged in bulk funding to the Microfinance Institutions (MFI's) of Microfinance sector in Bangladesh, implementation of development projects and training and consultancy services to the development sector, has the following vacancies for immediate appointment at it's head office Dhaka. Each post carries bright career prospects, good working condition, attractive salary and benefits commensurate with the qualifications and experience.
Please forward your application, CV with details of your relevant present and past job responsibilities, experience, success/achievements and a passport size photograph through email to : anwar@anukulfoundation.org or info@anukulfoundation.org within 22 February, 2013. Clearly mention the name of the position applied for in your application. Only Short listed candidates will be contacted to participate in the further recruitment process in due course.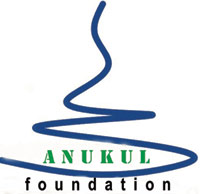 Officer, Human Resources
Key Responsibilities:
All operational HR functions and activities
Recruitment and Selection of assigned Project staff
Staff Transition and coordination
Maintenance of assigned PCF and Recruitment files
Information collection, clarification of different policy &
procedure of HR Manual, counseling, HR Audit response etc
Handle Monthly Payroll Information Report
Handle staff Separation and Final payment
Qualification Required
Masters in Social science preferable with Post Graduate Diploma(PGD) in personnel/Human Resource Mgt. /MBA in HRM
4 to 6 years experience in human resources management functions.
Must have excellent coordination and interpersonal skill.
Sound knowledge on recruitment, selection and placement is required.
Ability to deal with people from diverse perspectives.
Excellent communication skills both in oral and written English and Bangla.
Setting priority, planning and organizing works are essential.
Computer skills in word processing, database is required.