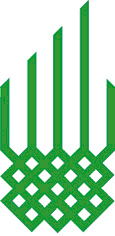 AGA KHAN FOUNDATION
(Bangladesh)
Aga Khan Foundation is a private, non-profit, non-denominational international development agency established in 1967 by His Highness the Aga Khan. Working in 21 countries, AKF brings together human, financial and technical resources to some of the poorest and most marginalised communities, with an emphasis on women and girls, investing in human potential, expanding opportunity and improving quality of life. Internationally, the Foundation works in the areas of agriculture and food security, economic inclusion, education, early childhood development, and health and nutrition, with civil society as a cross-cutting theme. Aga Khan Foundation is part of the Aga Khan Development Network (AKDN), a group of private development agencies working to empower communities and individuals, often in disadvantaged circumstances, to improve living conditions and opportunities, especially in Africa, Asia and the Middle East. Its agencies work in over 30 countries for the common good of all citizens, regardless of their gender, origin or faith. Its underlying impulse is the ethic of compassion for the vulnerable in society. For more information, visit www.akdn.org.
Aga Khan Foundation (Bangladesh) [AKF(B)] is seeking a suitable, motivated individual to fill the position of Project Coordinator for its country office in Dhaka. A job description of the position is attached.
How to Apply: Interested candidates are requested to send their application electronically to akf.bangladesh@akdn.org by April 26, 2019. The application should include a cover letter and current CV with contact email address and phone number; name and contact information for 3 references (one should be current supervisor); information about expected salary and benefits; and date of availability. Please mention the position title in the subject line of your email.
We thank all applicants for their interest, but only short-listed candidates will be contacted.