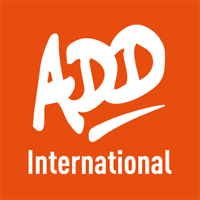 VACANCY:
Coordinator Policy Advocacy
ADD International - Bangladesh
| | |
| --- | --- |
| Salary | BDT 50,000 – BDT 60,000 Gross per month (Commensurate with qualifications and experience) with others admissible as per organizations policies. |
| LOCATION | Dhaka with frequent travel to project locations within Bangladesh |
| REPORTS TO | Country Director - Bangladesh |
Disabled candidates are particularly encouraged to apply and as a 'disability confident employer' ADD guarantees to interview all disabled candidates who meet the minimum criteria.
Applicants must be Bangladeshi citizens.
DISABILITy: ensuring no one is left behind Disabled people living in poverty are among the most vulnerable, marginalised and discriminated people on earth. Often, they have no access to basic human rights, education or the opportunity to work. There are approximately 1 billion disabled people in the world according to the World Health Organisation, 80% live in developing countries – and around 150 million have very high levels of need. Shockingly small numbers of disabled children go to school leading to low literacy and low employment, and, for most disabled people, even basic health services are inaccessible. Disabled people are frequently discriminated against, stigmatised, and excluded from wider society – even by their own families.
After many years of relentless campaigning, we are now beginning to see the global political will, high profile champions and relevant policies that are needed to respect the rights of disabled people around the world. ADD International has been at the heart of this global movement, ensuring that the voices of disabled people grow ever louder.
For over 30 years ADD International has been supporting some of the world's most remarkable disability activists working on the frontline of discrimination. We give them and their organisations the tools and resources to build powerful movements for change; and we make sure their voices are heard by global leaders and people with the power to make real change. Based in the UK, we have 5 offices in East Africa and Asia with a staff team of approximately 100 people and a turnover of over £3m.
About ADD International Bangladesh.
ADD International has been working in Bangladesh since 1995. ADD is committed to work with Persons with Disability (PWD) to establish their rights and dignity by raising their voices as members of Disabled People Organizations at the grassroots level. ADD also works to implement the global and national policy instruments related to disability and development and mainstream PWD in all aspects of social, economic and political life. ADD International Bangladesh's five year Country Strategy envisions a world where all persons with disabilities are free from discrimination and oppression, enjoying equality within an inclusive society. ADD International Bangladesh Program currently operates in North, South, Coastal, and Central geographical locations. ADD works with Disabled Peoples Organization (DPOs) to strengthen their individual and organizational capacities to participate more in the disability movement and their institutional sustainability. ADD in Bangladesh is a member of a number of networks and alliances with I/NGOs and Civil Society. Currently ADD International Bangladesh is implementing a number of projects with the potential to expand its engagement with PWDs and their networks.
Coordinator Policy Advocacy- Bangladesh
ADD International – Bangladesh is seeking a highly motivated and results oriented individual with strong focus on ADD's strategic programme and organizational needs, the job holder will be responsible for identifying and prioritizing advocacy issues, preparing policy briefs, campaigning with DPOs to mobilize opinions and influence policy makers and other appropriate stakeholders on issues related to disability rights and protection. The position will uphold organizational as well as project/program profiles at all levels in order to establish ADD as a strong player of the disability movement in Bangladesh.
ADD International – Bangladesh welcomes applications from people who identify themselves as disabled people and guarantees interviews to those who meet our minimum criteria.
Click here to download the detail Job Description
How to apply.
Interested applicants should send the following attachments:
Their CV (max 3 pages)
Recent passport size photo
Letter of motivation (max 1 page), please state your current or most recent salary
Completed equal opportunities form
The names, contact numbers and addresses of 2 referees
Please send your application to: info@add-bangladesh.org by the closing date as specified.
Application deadline: 27th March, 2019
Incomplete applications will not be accepted. Interview for the short listed candidates will be held in Dhaka. We are unfortunately only able to reply to those shortlisted.
Equal opportunities.
We are keen to promote strong principles of equality and diversity and would welcome applications from all backgrounds. Disabled people are strongly encouraged to apply and as a 'disability confident employer' ADD guarantees to interview all disabled candidates who meet the minimum criteria. For more information on this please see our Equal Opportunities Policy.